It is no secret that Iceland is an expensive country but we do have great Icelandic campers. It is also surprisingly large (it is just the nation that is small). That means if you want to go the Ring Road around the island, for example, it could quickly become rather expensive if you must add separate accommodation during your travels.
The best way to see Iceland without losing out on comfort and freedom or breaking the bank is to rent a campervan. We feel the campervan scene in Iceland is one of the best in the world, we are innovative and include everything you might need at a very comparable price. It might seem like a very "hipster" way of traveling, but our customer group is of all ages. It is a cool way of traveling without losing out on the comforts of a hotel.
Everything you would want in Icelandic campers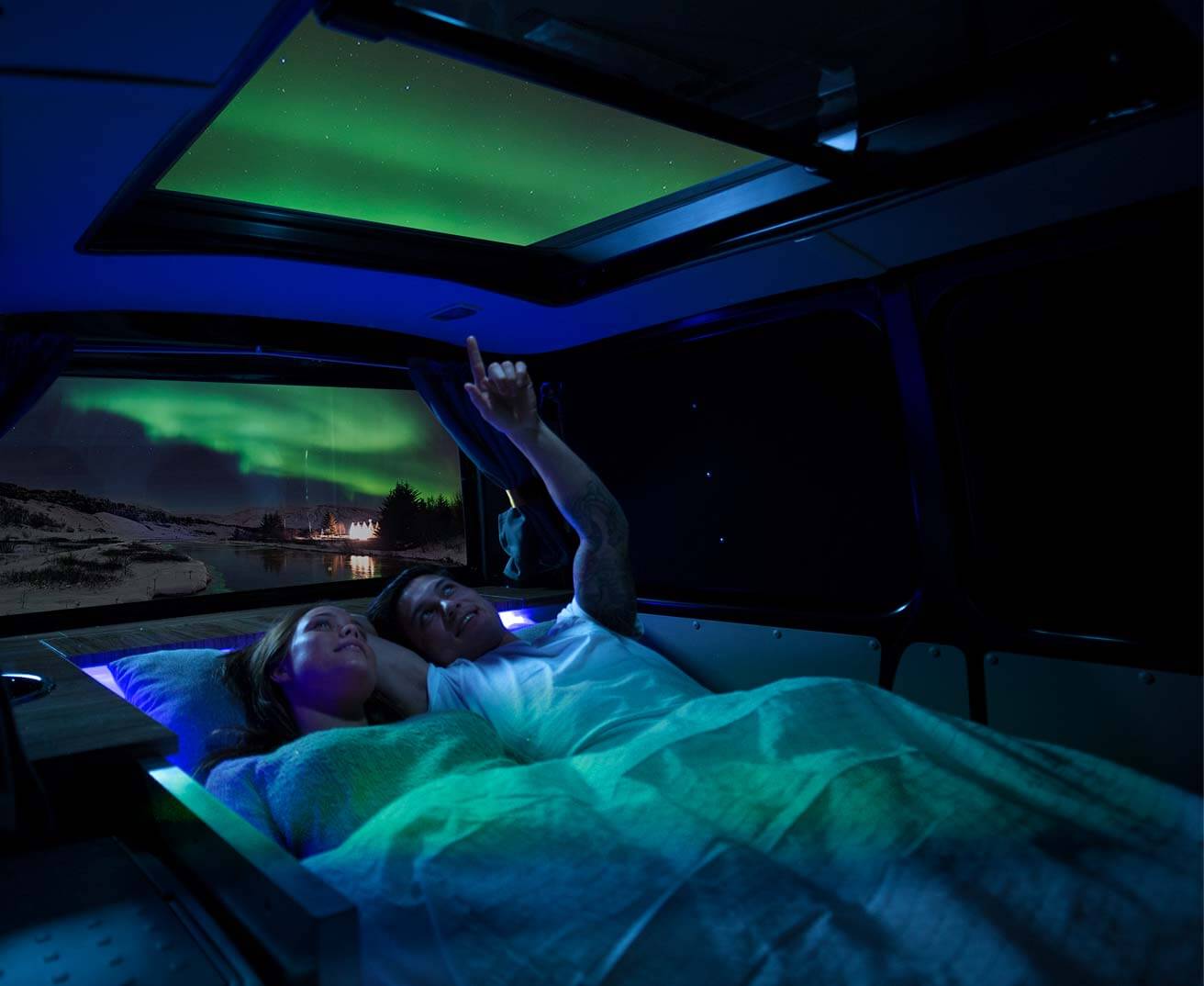 We include a high-quality heating system for all our campers (extra battery included for those extra cold nights). There is also a fully equipped kitchenette which includes a gas stove, blackout curtains for the bright Icelandic summer nights, a good sofa-bed with a quality spring mattress, duvets, pillows and more.
We offer both 2×4 and 4×4 campers. The 4×4 will get you a little bit further into the wilderness, and it also includes a panoramic sun-roof. We call it the Aurora explorer and is in our opinion the best possible way to view the northern lights. Why stand outside in the cold when you can view them from the comfort of your camper?
Just remember when driving a camper you cannot park it anywhere you like in Iceland. Recent laws stipulate you must park at a registered camping ground overnight. During the day you can use regular parking.
Back to blog
---