There is no doubt that Iceland's favorite fast food is the hot dog. And we don't just mean your standard pork or beef hot dog. No, it must be a lamb hot dog. You need to come to Iceland to experience this delicious treat since Iceland is one of the only countries in the world that specializes in hot dogs made of lamb. People from all over the world love it! Even world leaders have come to have a taste.
 You can find a hot dog almost anywhere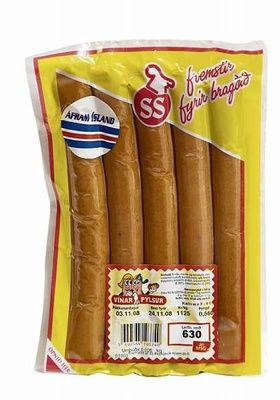 Hot dogs are very common in Iceland, and you can find them almost everywhere you drive, like gas and service stations. But the most famous hot dog stand in Iceland (and maybe in all of Europe) is the "Bæjarins Bestu pylsur" (meaning "The Best hot dogs in town"). Some say you can't leave Iceland without getting at least one Bæjarins Bestu hot dog. This hot dog stand has been open since 1937 and has four locations in Reykjavík, including an iconic downtown harborside location that is extremely popular. Bill Clinton and the lead guitarist from the band Metallica are among celebrities who've flocked to the stand.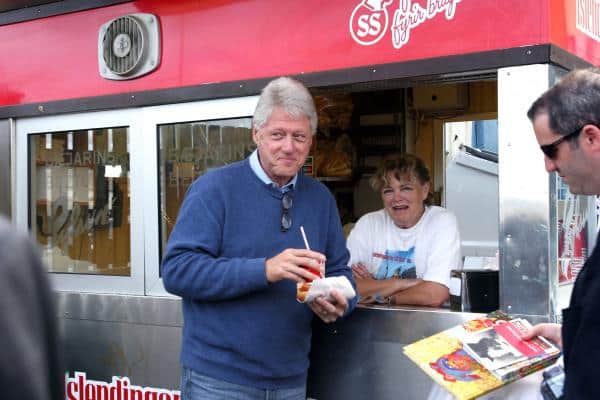 Cook your own hot dog in the camper
Though you can cook your own food in your Cozy Camper, we still recommend that you stop at Bæjarins Bestu because they have a trade secret "magic touch" that makes their hot dogs extra delicious. But after you've had one of theirs, you can make like an Icelander and cook your hot dogs (make sure they're lamb meat!) in your Cozy Camper after you've worked up an appetite exploring the countryside. Just make sure to prepare your hot dog the Icelandic way, with sweet mustard (pylsusinnep), ketchup, fried onion, raw onion and remolaði, a mayonnaise-based sauce with sweet relish. Otherwise, you're not getting the full experience!
A not-so-secret tip!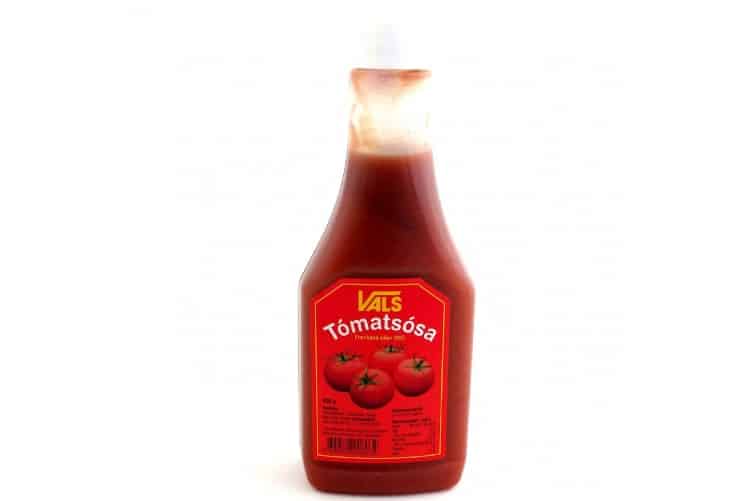 When you buy ketchup for your hot dog, get the "Vals tómatsósa" Icelandic brand that's used in most hot dog stands. It's sweeter than other ketchup and brings forward the flavor Icelanders love!
Main image by Jerick Parrone – Flickr
Back to blog
---