A First-Timer's Guide to Northern Lights in
Iceland: When, Where, How (Plus Expert Tips)
How do you increase your chances of seeing the northern lights in Iceland?
Many people from around the world travel to Iceland for this spectacular display of lights against the dark sky. Some are lucky to see them on the first trip, unfortunately some are not as lucky.
This detailed guide is made especially for first-time aurora borealis hunters. Built on practical recommendations gleaned from first-hand experience and additional research, this guide contains all there is to know about catching Iceland's incredible light show, including the best time, conditions, and places to view it.
And to make sure we got everything covered for you, we've even reached out to aurora borealis experts – photographers, travel guides, and bloggers – and asked them to share their top suggestions and favorite viewing spots. Check out what the twenty experts had to say.
Excited to learn your best chances of seeing the aurora borealis in Iceland? Let's start.
Best Time to See the Northern Lights in Iceland
Iceland presents a vantage spot for northern lights viewing, which is often called hunting because being in the country does not guarantee seeing the lights. Aside from finding the best location, timing is critical when visiting Iceland for the northern lights.
What Is Northern Lights Season in Iceland?
The northern lights season is the best time of the year to behold the phenomenon in Iceland.
This season runs from September through March, when the conditions have aligned to make the lights more visible in the night skies. However, one may be able to catch the northern lights starting August until April.
The winter months are the most ideal time for the light show because the days are shorter with little sunlight. Darkness is a significant factor, and December fulfills this condition. That being said, the northern lights don't necessarily appear in the winter night sky every day.
Moreover, Icelandic winter is relatively milder and less cold compared to other Nordic countries. It is a lovely time to chase the northern lights and experience winter wonderland in Iceland.
Northern Lights Iceland: What's the Best Month to Visit
Looking for the best month to visit Iceland? This calendar can help you schedule your trip, with general projections of seeing the northern lights.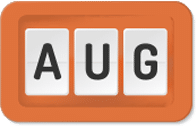 Auroras may be visible at the end of the month (it's a possibility with slim chances).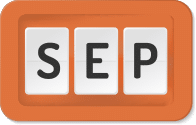 The viewing season kicks off with longer nights and less-cold weather.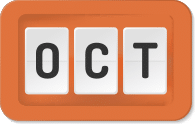 Darker nights, clearer skies mean opportunities for aurora watching, plus it's less busy with fewer tourists.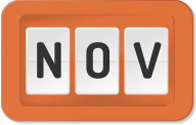 Nights get darker as winter descends and snow falls.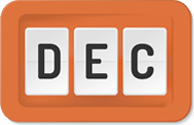 It is the darkest month and the best time to see the auroras. Winter solstice, the shortest day of the year occurs in December.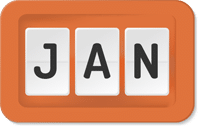 January is one of the coldest months of the year. The weather can result in road conditions (some can be closed or inaccessible) that are not ideal for travel in and around Iceland. That's why January is the least busy month.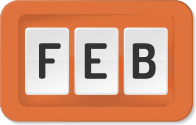 Tourists are back for the auroras and winter sports.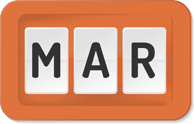 Spring equinox affects northern lights whose activity is more intense and said to be at its strongest.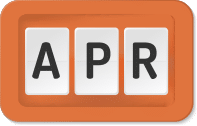 One may still catch the auroras early or middle of the month.
Best Conditions for Northern Lights Iceland Viewing
The auroras naturally occur when electrically charged particles from space and gas atoms from the earth collide.
The appearance of these swirls of color and shapes is hard to predict even during their peak season, but the following conditions increase their visibility at night.
Pitch-black or dark nights
Clear or partly clear skies
Dry, cold weather (temperature of below 0°C)
High solar activity as the solar wind powers the celestial phenomenon
Strong aurora forecast. PRO TIP: Check and monitor weather forecasts for the auroral activity.
Less-populated, low-light-pollution areas
Little to no obstructions to the night sky, such as street lights, buildings, and mountains
Best Way to See the Northern Lights in Iceland
A quick check at Numbeo reveals that Reykjavík or the whole of Iceland has a high cost of living. Every króna counts when visiting the country for the northern lights and other fun things in between.
So, how much does it cost to see the aurora borealis in Iceland? Is it wise to see the northern lights in Iceland without a tour? How much should you budget for a trip to Iceland?
Planning a Trip for Northern Lights in Iceland: Which is a more budget-friendly option?
Book a
Group Tour
Unpredictable northern lights and unfamiliar roads point to joining a guided tour.
Pros: Tour operators specialize in finding the best spots for these natural light shows. They also provide refunds when the lights don't come out. Packages offer varying durations, tour starts, and activities aside from viewing the auroras.
Cons: Tours can range between hundreds and thousands of dollars depending on the inclusions. When you travel with groups, expect limited time to linger or maybe fewer places to explore when on a large bus tour.
Verdict: Expensive and exclusive of accommodation, dining, shopping, and other expenses.
Stay in Town
or City
This option supposes staying in the capital or visiting nearby spots during the duration of your holiday.
Pros: While waiting for the night to fall for the northern lights, you can explore Reykjavík's museums, cafes, exhibits, public parks, churches, walking tours, and other activities that are free.
Cons: You can probably find a room for $50 a night, but three-to-four-star hotels expectedly cost $100 upwards. The cost adds up when include food, tours, tickets, transportation (bus/taxi fare, car rental).
Verdict: Better check if coffee is free and breakfast included in the daily rate.
Camp
Is camping allowed in Iceland? Yes.
Pros: A car or campervan, an itinerary, and a tent are what you need to freely roam and chase the auroras. Camping may as well be an added benefit of renting a campervan.
Cons: The "when" and "where" are critical in your camping adventures. May to September is considered the peak season for campsites, and remotely located ones can have a shorter open season. Check out campsites that are open during the northern lights season.
Verdict: Affordable, but make the proper arrangements.
Rent a
Campervan
Freedom and flexibility favor traveling in a campervan to find the northern lights.
Pros: The campervan combines car rental and hotel costs. It can accommodate up to four people and contain the essentials for comfortable and cozy travels. That's not all as you can pick up groceries and snacks at Bónus and other affordable supermarkets along the way, and cook meals to save money.
Heating system, free Wi-Fi, fuel discount, CDW insurance, and a wide range of features are available in a campervan.
Imagine staying warm inside your campervan while watching the northern lights dance above you through the sky roof on this camper. This panoramic sunroof is one of a kind, and only one camper rental company in Iceland and the world offers this chance for customers to catch the aurora borealis in the comforts of their vehicle. Feel free to contact us for more information.
Cons: You can't book and drive a camper without a license. Experience in driving roads with snow, ice, and wind and knowledge about the roads are important.
F-roads that provide access to the highlands can start closing on September 15 and all closed by October 15. These roads will remain closed until mid-June. This means that driving on these F-roads to hunt for northern lights is not a year-round option.
At Cozy Campers, we have 4×4 campers that are great for driving the main roads during winter. We rent these 4×4 campers during February each year and the second half of December for the safety of our customers. Read about F-roads and our campers here.
Verdict: Affordable and leaves a lot of room for adventures. Preparation is key.
THE AURORA EXPLORER
Are You Hunting For Northern Lights?
The King of all winter campers features a panoramic sunroof and an Aurora Monitor Tablet.
Weather and Travel Conditions
Your trip to see Iceland's famed northern lights will be more realistic when you take into account these practical details into your plans.
Aurora forecasts from the Icelandic Meteorological Office
Monitor the auroral activity, and look out for: (a) cloud cover with green as cloudy and white as clear on the map, and (b) strength on a scale of 0 to 9 with nine as the highest. The forecast can change anytime but is quite accurate — use it as a guide, along with aurora alert apps listed below.
Road conditions
Take time to browse the Icelandic Association for Search and Rescue's Safetravel to keep yourself and everyone safe while driving in and around the country. Also, submit a travel plan in case of emergencies.
COVID-19 information
Learn about tests, quarantine, and necessary documents when traveling to and within Iceland here. The information may change, so be sure to contact the appropriate agencies for the latest and correct details.
Best Apps for Northern Lights in Iceland
Aside from the Icelandic Met Office's forecasts, track the northern lights using these applications or platforms:
Hello aurora by Jérémy Barbet aims to simplify your quest to find the northern lights with weather alerts, cloud coverage, etc. The app is compatible with Android and iOS devices.
Aurora Now – Northern Lights notifies you of any auroral activity in your current location, in real time. The app is designed for iPhone and iPad.
My Aurora Forecast & Alerts makes available auroral forecasts in the coming days or hours and provides instant notifications too. It is on the App Store and Google Play.
Glendale app has live reports on the auroras in Iceland, Scandinavia, UK, and Canada. Other stats like solar wind, solar flares, and cloud coverage are available on their website.
Northern Lights Alert is a Facebook group with more than 19,000 members to date. Members share sightings of the aurora borealis, particularly in the Reykjavík area.
Best Places to See the Northern Lights in Iceland
"Where in Iceland can I see the northern lights?" It is any place that meets the optimal conditions at the right time, of course. You can stay within the city limits or travel farther away.
Here are some of the best spots for the northern lights in Iceland.
Hover over the pin and click to read directly about the location.
Reykjavík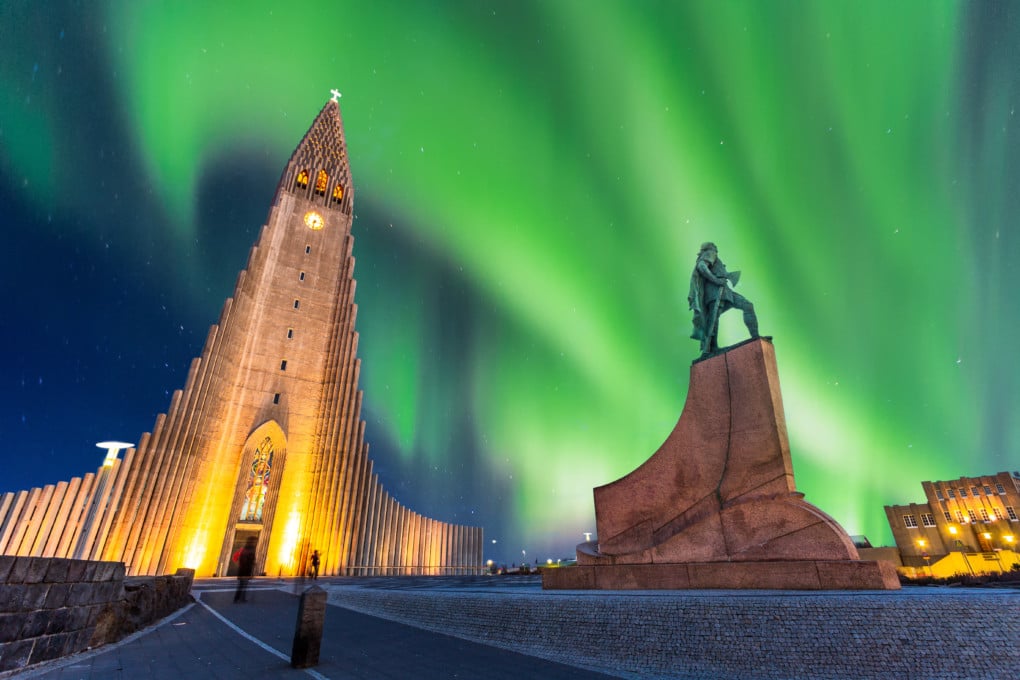 The capital city is located in the southwestern part of Iceland and a good starting point for northern-light adventures.

Seltjarnarnes
---
The town offers coastal walks, cycling paths, and sweeping views of the sea and nature. A trip to the peninsula is not without visiting Grótta, particularly the lighthouse. The nature reserve is known for its birdwatching and observing the northern lights.

Perlan
---
The Pearl provides a panoramic view of the city's skyline and a glimpse of the auroras. If you missed out on the lights during your stay, you can check out a planetarium show called Áróra.

Álftanes
---
This town is about a few minutes' drive from Reykjavík. It houses Bessastaðir or the official residence of the country's president. Álftanes is on the Reykjanes peninsula.

Kleifarvatn
---
Also located on the Reykjanes peninsula and its largest lake, Kleifarvatn is about half-an-hour away from the capital city.
Siglufjörður
It is the northernmost town in Iceland. Siglufjörður, which has been closely associated with herring fishing, is a hub of culture and leisure, like skiing and hiking. This fishing town is also a fantastic spot for northern lights.
Jökulsárlón
Jökulsárlón is part of Iceland's Vatnajökull National Park. The glacial river lagoon is famed for its colorful icebergs. A trip to the crown jewel of Iceland is complete with northern lights.
Snæfellsnes Peninsula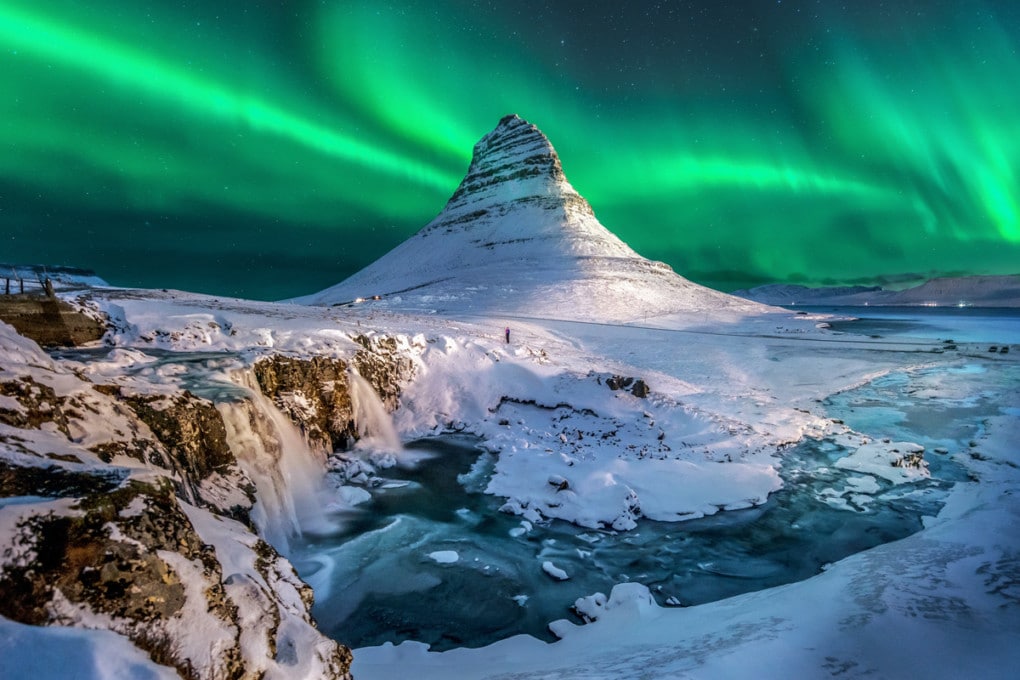 The peninsula offers diverse and unique sights, including the Snaefellsjokull glacier, the black-sand beach of Djupalonssandur, and the Thufubjarg cliff.

Kirkjufell
---
This majestic mountain on the Snæfellsnes Peninsula is the favorite subject of photographers and tourists for its shape and view of the northern lights. Kirkjufell means "church mountain."

Eldborgahraun
---
Eldborg refers to a crater on the same peninsula and Eldborgahraun Eldborg lava. One needs to hike 2.5 kilometers of lava field to get to and around the crater.
Þingvellir National Park
Anglicized as Thingvellir, the national park is home to the world's oldest surviving parliamentary institution, the Alþingi. The UNESCO World Heritage Site's scenic landscape is worth an hour's drive from the capital and is part of the Golden Circle tour.
Vík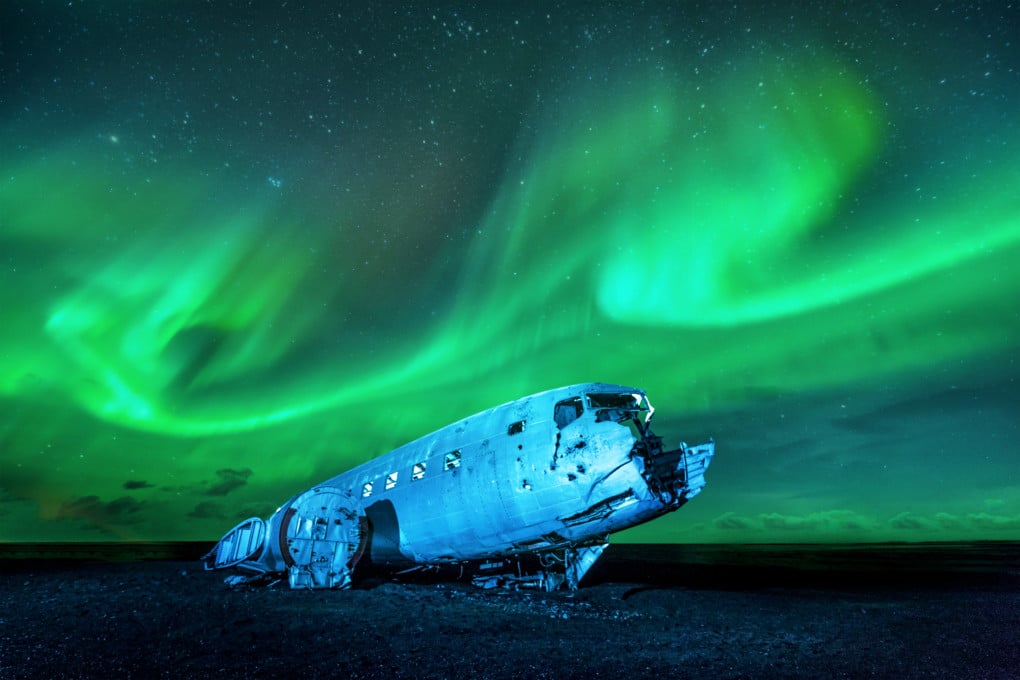 This small village in the municipality of Mýrdalshreppur holds the distinction of being the country's southernmost village. Vík is most noted for Mýrdalsjökull, a large glacier that sits atop an active volcano, Katla. It is also known for the abandoned US DC plane that crashed in Sólheimasandur. The village's black beach is also great for hunting northern lights.
Þrengsli
This stream, also spelled as Threngsli, offers an unimpeded view of northern lights (thanks to the lack of light pollution). One can access it via the road Þrengslavegur.
Ásbyrgi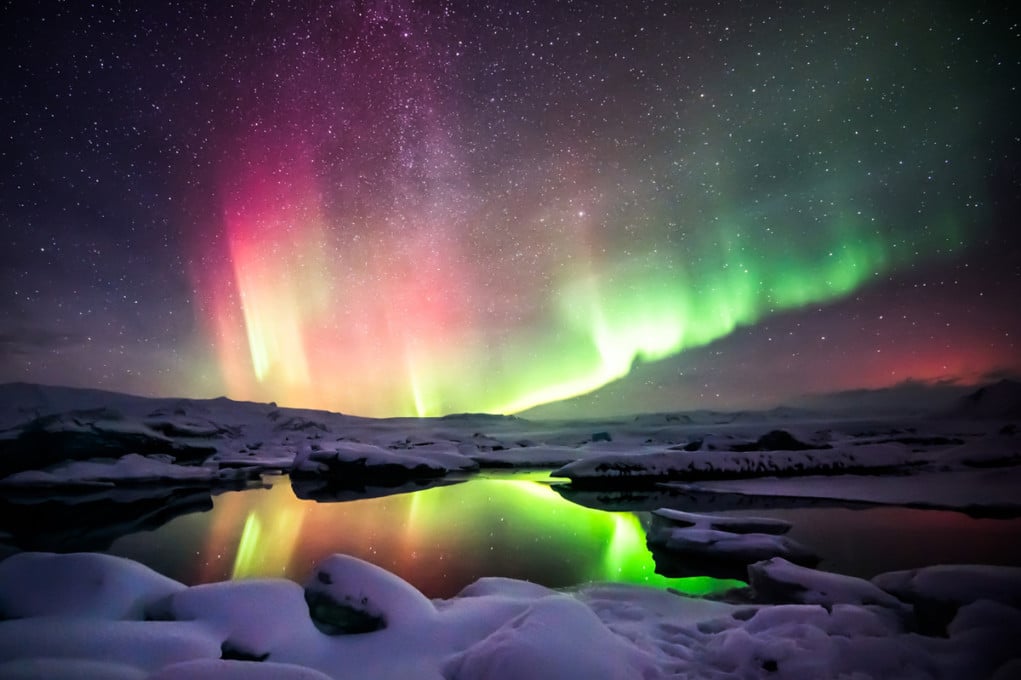 Woodlands and cliffs are the main features of Ásbyrgi. This canyon is included in the Diamond Circle of northeast Iceland. The other spots are Dettifoss, Goðafoss, Lake Mývatn, and Húsavík.
Seljavallalaug
Swimming while waiting for nature's light show is the experience offered by this pool tucked in the mountains. Seljavallalaug is a swimming pool located in Seljavellir. It's a combination of driving, hiking, bathing, and northern-light viewing.
Westfjords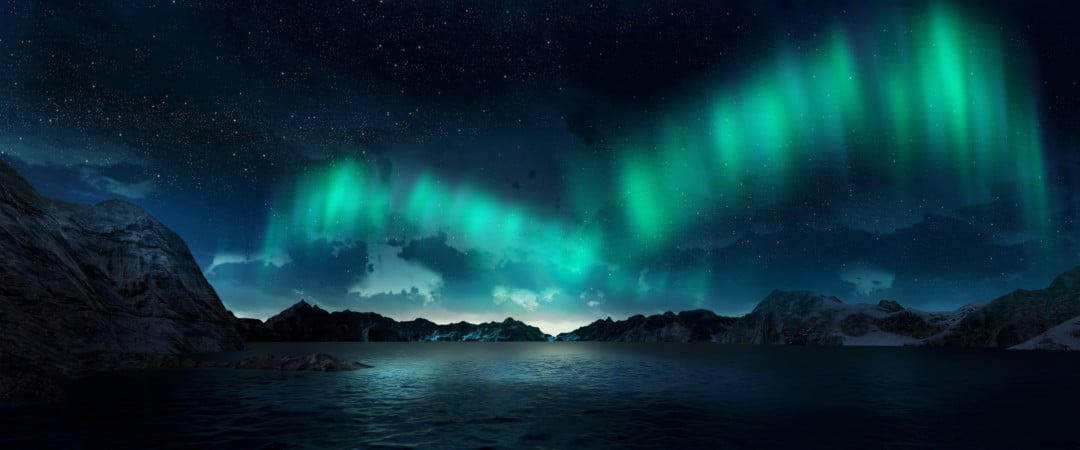 The region of Westfjords is remote and dark in winter, meeting the requirements for the auroras.

Látrabjarg
---
Is where countless species of birds nest and Iceland's westernmost point. The bird cliff is also a strategic place for finding northern lights, just don't wander far off the edge.

Djúpavík
---
Is a village in Árneshreppur whose approximately 50 inhabitants make the municipality the least populous in Iceland. The village is accessible by car or plane.
East Fjords
The fjords of East Iceland, aptly called East Fjords, combine nature, culture, and folklore. Cliffs, coastlines, mountains, waterfalls, wild areas, and northern lights (thanks to the lack of light pollution) are some of East Fjords' offerings.
Reynisfjara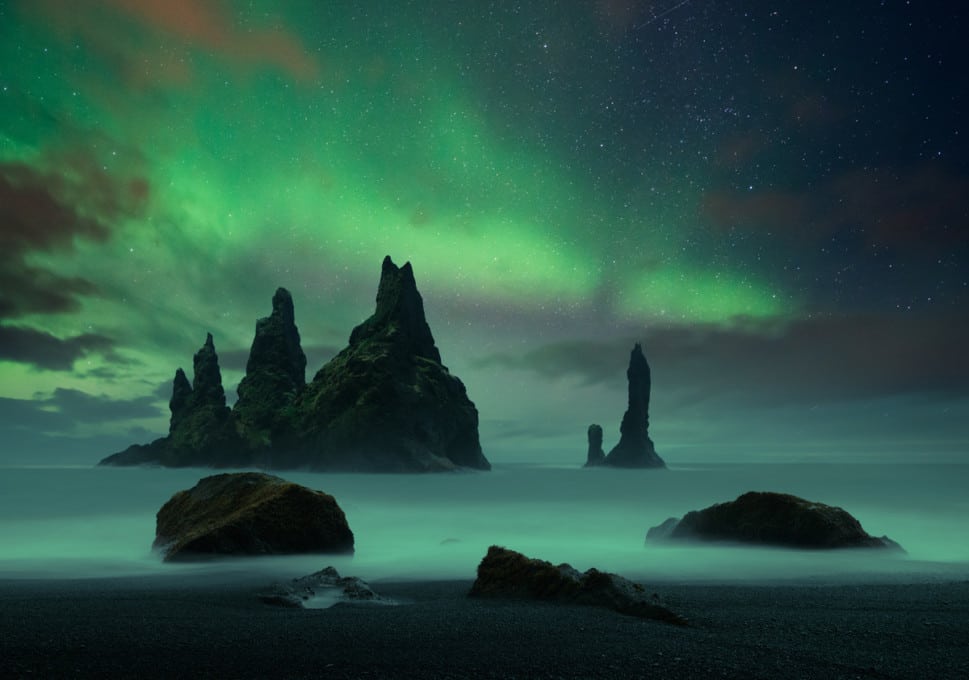 This black-sand beach is located on Iceland's south coast. The basalt columns, waves, cliffs lend an otherworldly vibe to Reynisfjara. Imagine a curtain of auroras to complete the scene.
Mývatnssveit
North Iceland's Mývatnssveit is a sight to behold as it changes colors to match the season. The lake is characterized by high altitude, active volcanism, and diverse flora and fauna.
Need we also say that the lake is known as the capital of northern lights?
Tips from Experts for First-Time Aurora Hunters
Photographers, travel guides, and bloggers share that one tip (or two) for chasing the northern lights in Iceland for the first time. Discover their favorite spot to watch the northern lights, too! Don't miss any of the invaluable information from these experts.
More Tips for Planning Your Northern Lights Trip
Book anything in advance for discounts.
Do your research on campsites that are open in winter and all-year long.
Bring a tripod for the camera with the recommended settings. You can also check out these expert photography tips or take a photography course.
Fill your reusable bottle with water from the tap, which is safe to drink.
Check out this guide before traveling to Iceland.
Conclusion
One More Tip before You Go
Whether the spectacle lasts a few minutes or the entire night, seeing the northern lights up close is worth the trip to Iceland.
Of course, you can do more. Go where you have always wanted, try something new and exciting, and fulfill your great Icelandic adventure.
Back to blog
---