The coziest campsites in Iceland will make you not want to leave again. They are sheltered from the cold Iceland wind and have showers, swimming pools, lakes, hiking paths, and other fun things to explore and do. 
Find our list of seven cozy campsites in Iceland.
1. Hamragarðar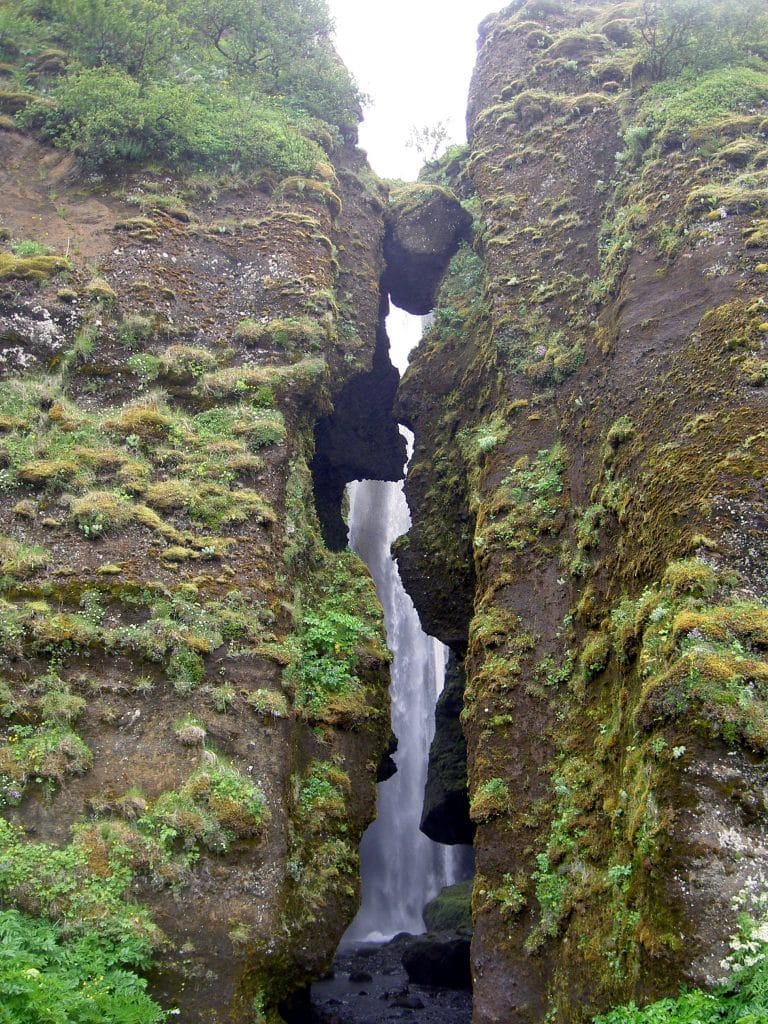 Gljúfrabúi waterfall Chris 73 / Wikimedia Commons [GFDL 1.3 or CC BY-SA 3.0], from Wikimedia Commons
This campsite is situated just further down the road from the famous waterfall Seljalandsfoss. Another beautiful waterfall, Gljúfrabúi, is nearby, so this campsite is a true waterfall paradise.
We also recommend you walk up the small mountain Fagrafell for a different but spectacular view of Eyjafjöll and South Iceland.
The campsite has all the facilities you could want, like toilets, washing machines, hot showers, and cooking facilities.
2. Borgarfjörður Eystri
This campsite is in the East Fjords, and while it is just the standard campsite, Borgarfjörður eystri is a town worth the visit. 
The town is most famous for its crystals and renowned elf sites. We recommend you don't miss this small town on your travels around Iceland.
3. Bjarkarlundur
If you are going to the West Fjords, stop by Bjarkarlundur. Apart from the standard facilities, there is a minigolf course and a playground.
Nearby to the campsite is Berufjarðarvatn lake which is full of trout and sea trout (you will need to buy a permit though if you want to fish there) and Barmahlíð.
Bjarkarlundur has a few hiking routes you can choose from to explore the beautiful area.
4. Hraunborgir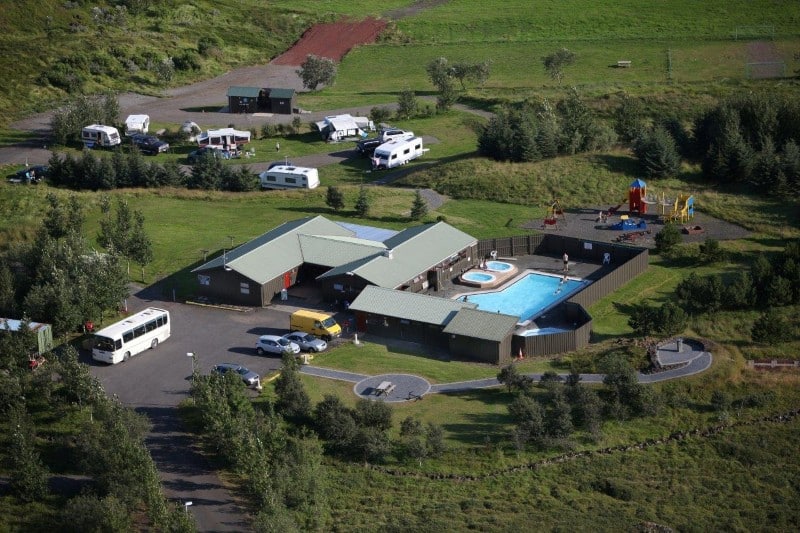 Hraunborgir in Grímsnes in South Iceland is a great place for the whole family to visit. So, the area has numerous summer houses, owned both privately and by companies. Facilities include a swimming pool, a golf course, and a mini-golf course.
Hraunborgir means Lava City, and the lava formations in the area and the small forest are excellent to explore.
5. Á, Skarðsströnd
This beautiful and remote campsite in Snæfellnes peninsula is perfect for those who want to experience something out of the way. There are two campsites there, both owned by the nearby farm Á.
The campsite is not far from the beautiful Breiðafjörður, with its thousands of islands and vibrant bird life.
6. Hallormsstaðaskógur
Hallormsstaðaskógur is one of the very few forests in Iceland. This one is situated in East Iceland, next to Egilsstaðir and Lagarfljót river. The area has multiple hiking paths as well as toilets, showers, and a shop if you would need it.
The river is a popular place in the summer months for children and grown-ups alike to splash around in, but we do not recommend venturing out too far because it is deep. The story goes that the Icelandic version of the Loch Ness monster lives in the river, the Lagarfljótsormur. It has been sighted since the late 14th century.
7. Ásbyrgi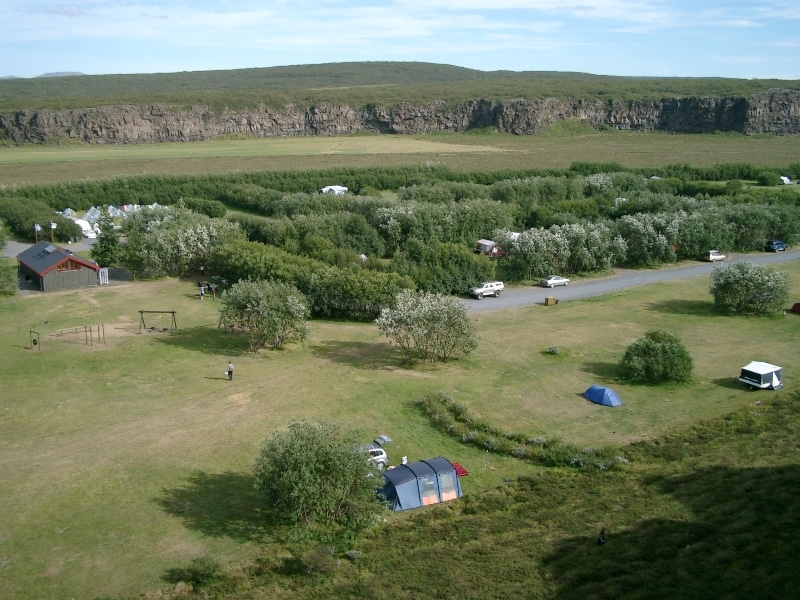 Image: Tjalda.is
Ásbyrgi in North-Iceland is spectacularly well sheltered from the wind. Because of this, trees and other greenery fill the area. Like other good campsites in Iceland, you can find toilets, showers and a store in the area.
Ásbyrgi is close to Dettifoss waterfall, the most powerful waterfall in Europe. The area is in the shape of a horseshoe, and then the story goes that it was made by Sleipnir, Óðinn's horse when they were riding over the country. There are great hiking paths in Ásbyrgi, and deep in the "horseshoe," you will find a small beautiful lake. Many bird species use the cliffs around it for nesting.
Are Campsites in Iceland Open All Year Round?
There are campsites open throughout the year, while others operate in winter or summer. To be fair, most campgrounds in Iceland don't require reservations.
Back to blog
---