The largest part of Iceland is mountainous so you´ll have no problems finding hiking paths here. Populated areas dot the coast around the country where it is flat; other parts are mostly inhabitable highlands. However, that does not mean we cannot take advantage of the mountains, and almost every, if not every, mountain in Iceland has been conquered.
Around Reykjavík and the capital area, there are quite a few excellent easy to hard hiking paths that take no more than half a day to hike. Below you can find our favorite hiking paths in South-West Iceland.
Úlfarsfell /Esja – the most popular hiking paths in the Reykjavík area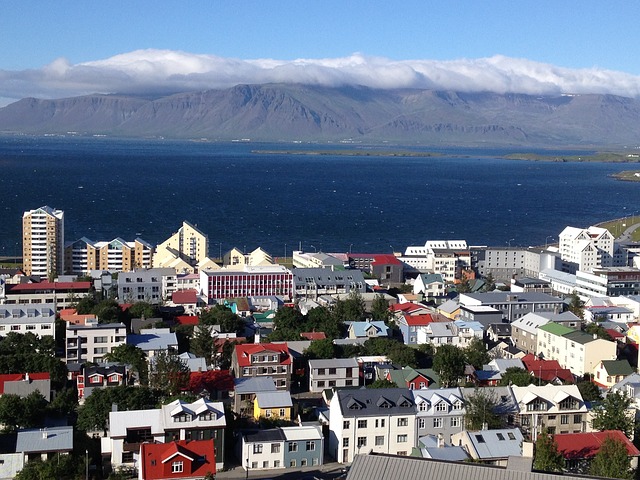 Inside the Reykjavík area, you can either hike the fell Úlfarsfell or Mount. Esja. Esja is the mountain you will from almost anywhere in Reykjavík and is one of the tallest mountains in Iceland. It is about 900m high and takes between 2-4 hours to hike. It is an accessible hiking route and thus has excellent paths up the whole mountain.
Úlfarsfell is just under 300m high, and therefore it will take you about one and a half hour to hike. There are a few different routes you can hike up the fell, which you can see here.
Glymur
Glymur in Hvalfjörður was once the highest waterfall in Iceland (the current highest one is in Vatnajökull glacier). The hike to the waterfall has an elevation of about 280m and takes about 2,5 – 3 hours.
Skálafell by Hellisheiði
This mountain is by the Hellisheiðarvirkjun power plant on the way to Hveragerði. Skálafell is just under 600m high, and the views are fantastic when you get to the top. The whole walk is about 7-8km and takes about 3-4 hours to walk.
Keilir
Keilir is the most famous mountain in the Reykjanes peninsula. The volcano is shaped like a cone or a "typical" cartoon volcano. The mountain is about 380m high, but the longest part of the hike is from the carpark which is situated 3km away from the mountain.
Back to blog
---