In most cases, it is illegal to wild camp in Iceland. In 2015, new conservation laws were passed in Iceland, which made it illegal for people in camper vans to wild camp. The long and the short of it is that people will need to camp on camping sites or get permission from the landowner if it is not a camping ground.
However, that does not mean you will need to drive for hours on end before you will find a place to stay for the night. Iceland has many campsites, and even though not all of them are open all year round, many of them are.
When do you need to ask permission to park?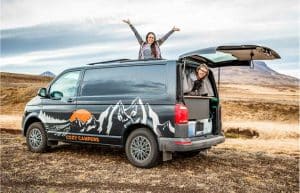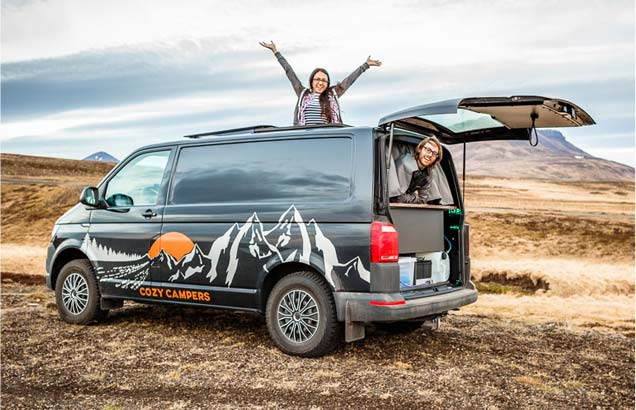 On the website of the Environmental Agency of Iceland, the rules of using tents are outlined. There it says that you need to ask for permission when you camp near places of human habitation or farms, if you intend to camp for longer than one night or if the land is cultivated.
If you intend to park your camper van outside organised campsites or urban areas you must always ask permission. There might be further restrictions on camping grounds which are in a protected area, like Þingvellir National Park.
In protected areas, there are sometimes further restrictions which you can see here.
So where can you camp?
It is best for you to find a camping ground and park there for the night. Here you can find the best place to camp.
It is probably a no-brainer, but when you leave the camping ground, please do not leave anything behind. Iceland's nature is very fragile, and we must all help to protect it.
The Traveller's Code of the Environmental Agency of Iceland is a good list of things to have in mind when travelling in Iceland:
Leave camping and picnic sites as you would wish to find them.
Never bury litter or leave it lying around.
Never light open fires on vegetated land.
Never dislodge stones or build Cairns.
Keep water clean and safeguard springs and pools.
Keep vegetation undamaged.
Keep wildlife undisturbed.
Never damage geological formations.
Respect the tranquillity of the countryside.
Never drive off roads.
Keep to marked footpaths when requested.
Respect conservation rules and warden's instructions.
And remember; it is strictly prohibited to drive off-road in Iceland.
Back to blog
---