The West Fjords are the most remote area in Iceland. They cover about 22,271 km2 (8,599 sq mi), but only about 9000 people live there (Iceland is 103000 km2 with about 340,000 people).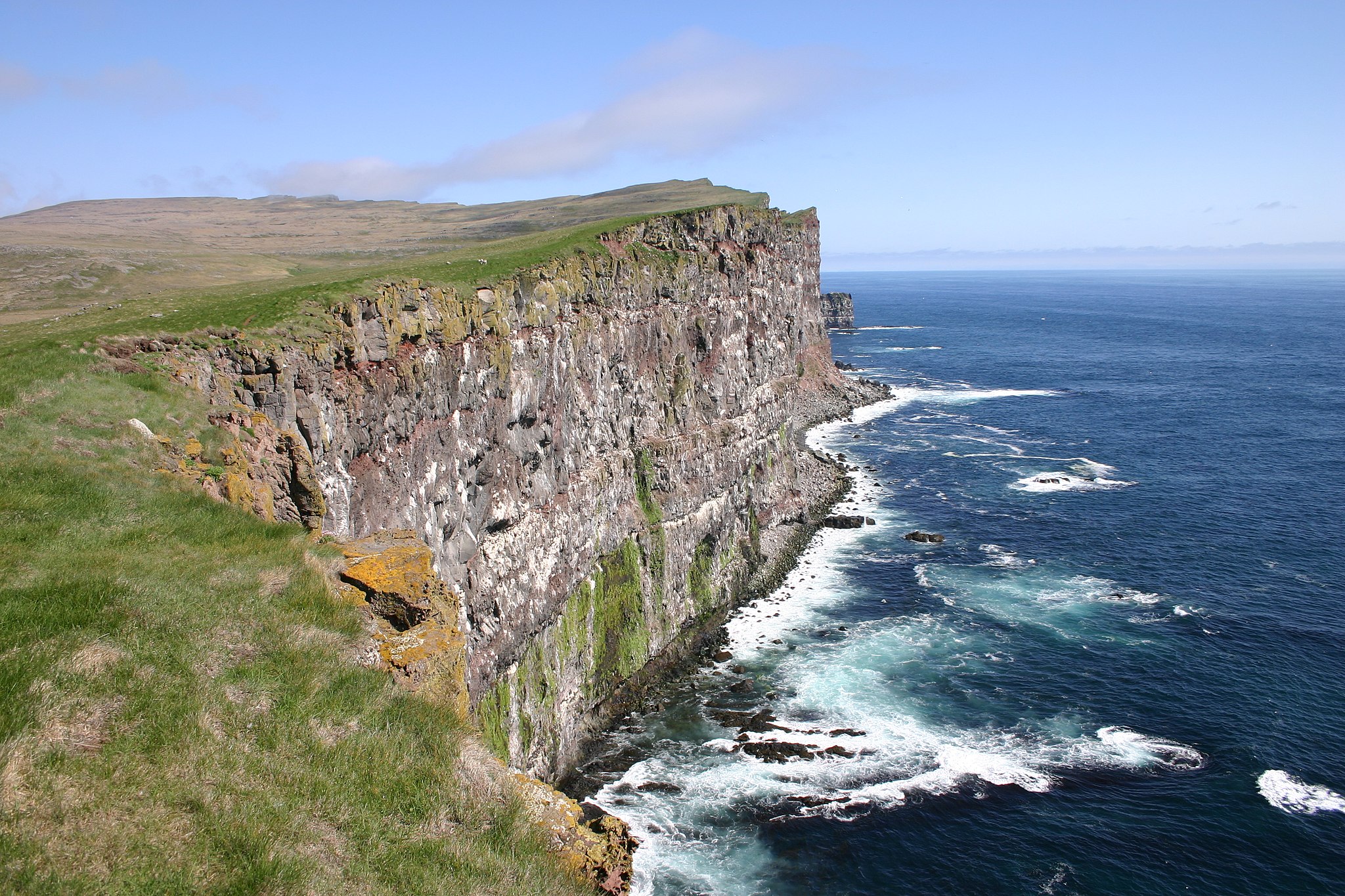 It is convenient to go there on a camper, and especially if you rent a 4×4 camper since many of the roads there aren't good. There is also no public transportation system apart from up to Hólmavík so, if you did not drive yourself, you would have to fly.
But what should you see in the West Fjords? Oh, there are many things. It is one of the least spoilt places in Iceland and is a haven for birds and the arctic fox.
Dynjandi
Dynjandi is one of Iceland's most beautiful waterfalls. The waterfall is also called Fjallsfoss (Mountain Waterfall), is about 100 metres high and is situated in Arnarfjörður. Dynjandi means roaring, and the name is derived from its sound. It was placed on a conservation list in 1980.
Hornstrandir
At the northernmost peninsula in the West Fjords is a protected area called Hornstrandir. There are no roads there so the only way to go about is by foot and the only way to reach the area is by boat. A few small villages and farmers were in the area, but it was deserted in the 1940s. There are few houses there that are privately owned and used as summer houses. The area is a haven for the arctic fox, and it is likely they will not fear you.
Látrabjarg
This is the biggest cliff in Iceland that stands by the ocean, the westernmost point and the biggest bird cliff in Europe. It is just over 440 metres high, and 14 kilometres long and the nests in the cliff have been utilised since the settlement. The road leading up to it is not good, so be careful when driving there.
Back to blog
---