When driving in Iceland you will notice there are quite a few of waterfalls on the island, some are pretty famous waterfalls. They are both glacial and freshwater waterfalls, which can be determined by their color (if you do not know its source); freshwater waterfalls are clear while the glacial ones are cloudy, almost grey in color.
Below you can find a list of waterfalls which we think you should visit when you are in Iceland.
On top of the list over famous waterfalls in Iceland: Seljalandsfoss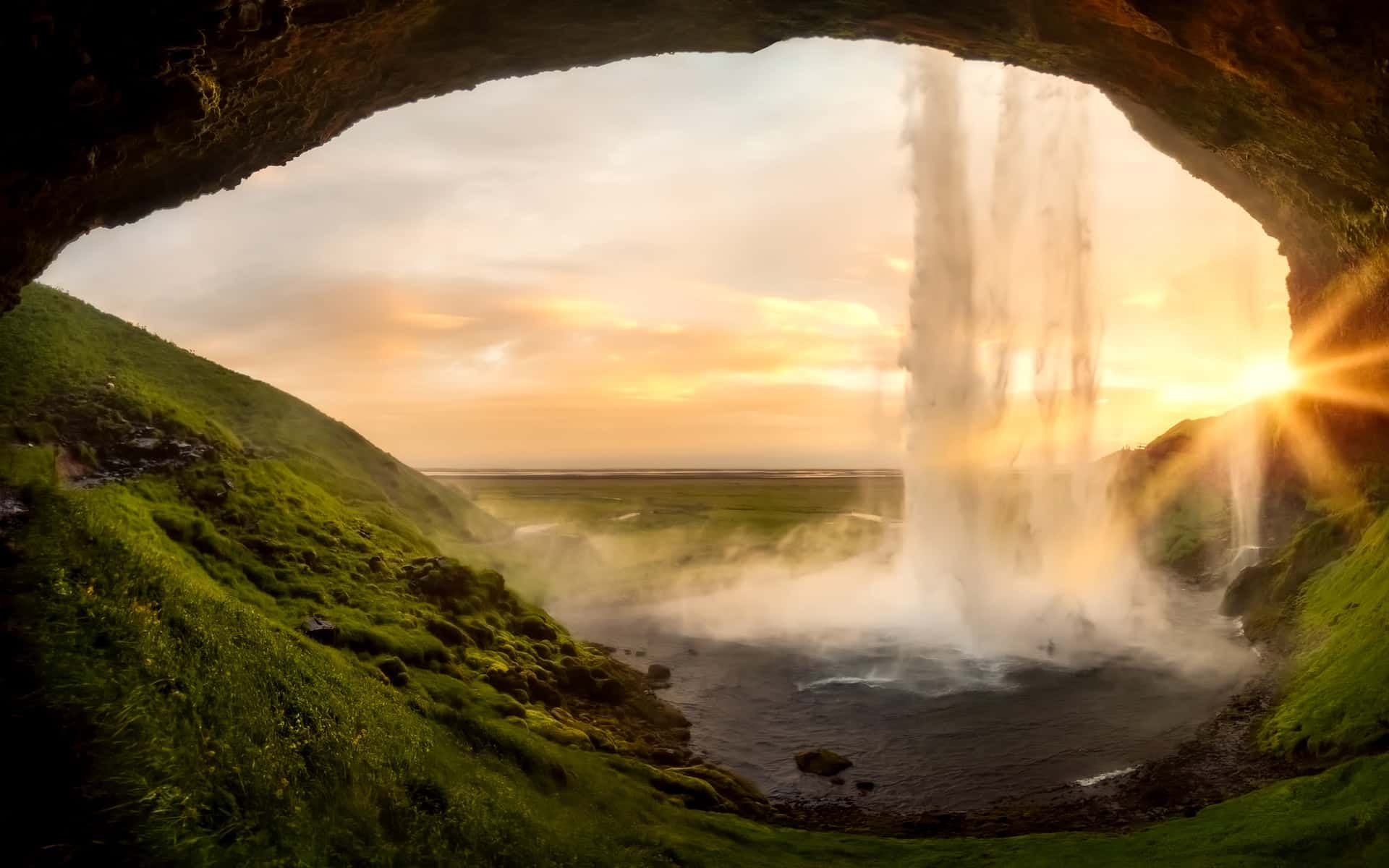 The first waterfall on our list is the beautiful and much-photographed Seljalandsfoss in South Iceland. The waterfall can be seen from the Ring road but to get to it, you need to drive for a few minutes on the road to Þórsmörk.
The size of the waterfall is not why it is so famous but the fact you can walk behind it. We recommend bringing a waterproof coat if you want to walk behind it.
Skógafoss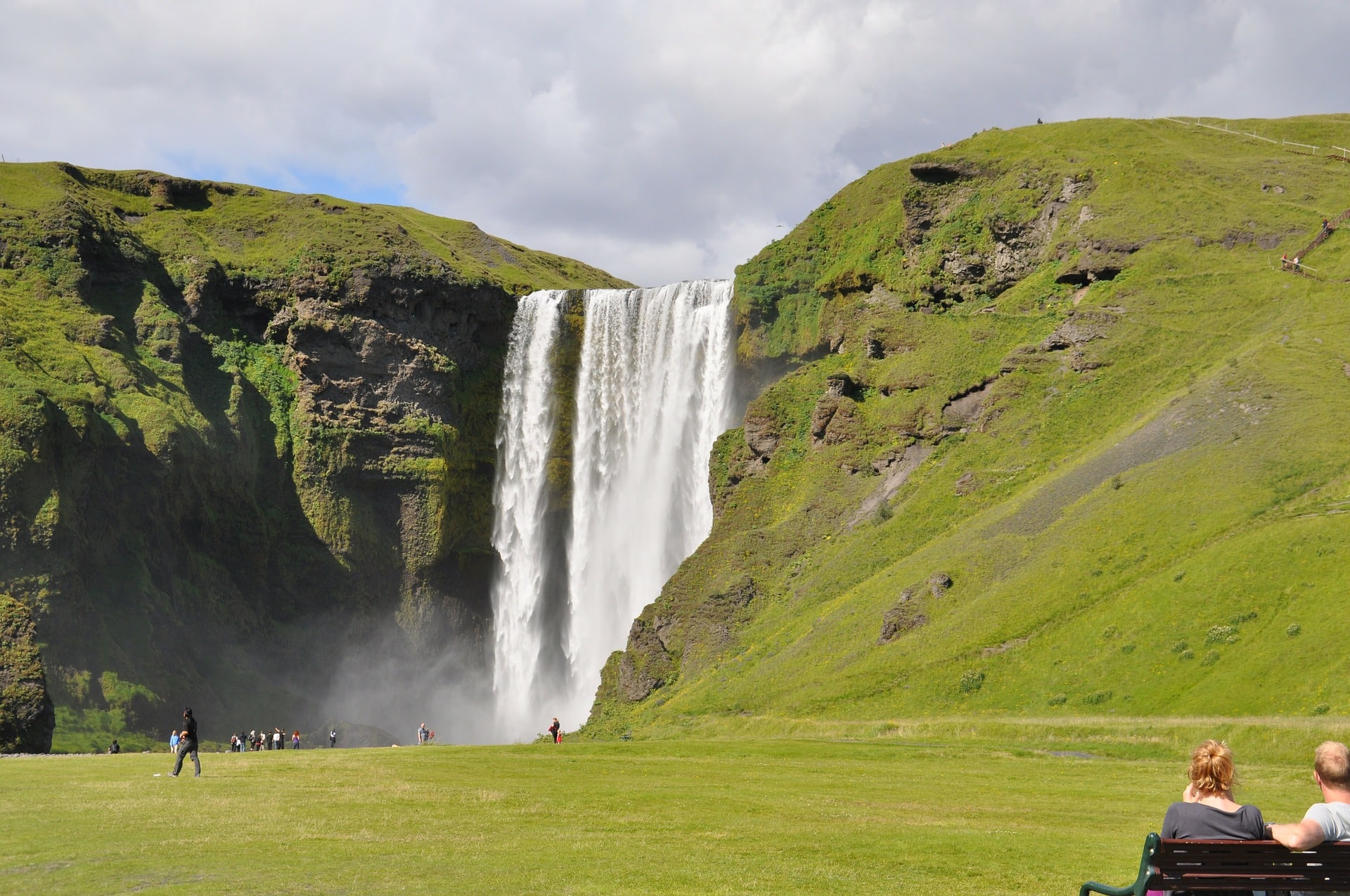 This is another famous waterfall, which has been used in films like Thor: Dark World and The Secret Life of Walter Mitty. It is one of the largest waterfalls in Iceland, or about 15 meters wide and 60 meters high. It also marks the beginning of the Fimmvörðuháls hike over to Þórsmörk.
Gullfoss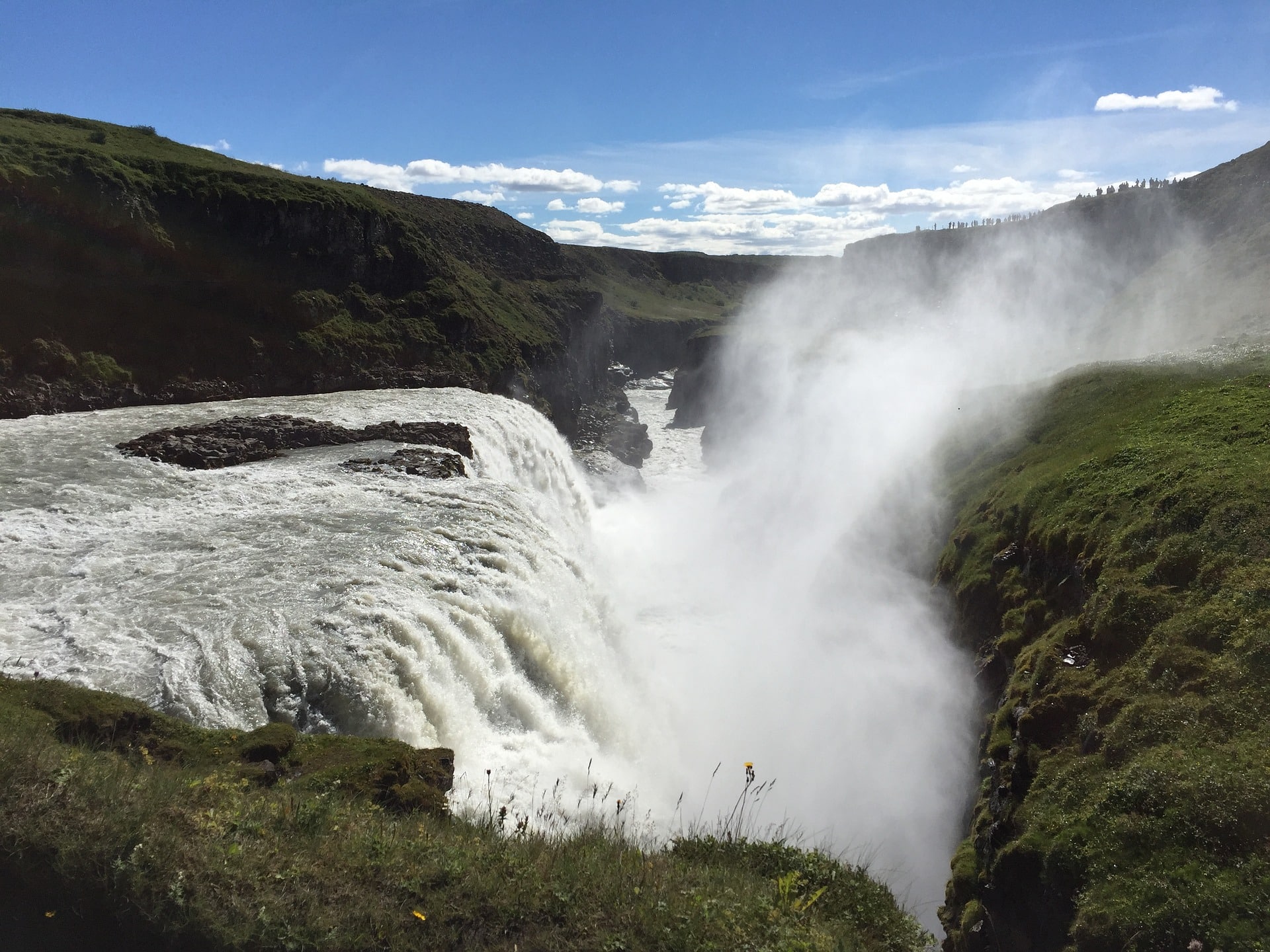 Gullfoss is a stop along the Golden Circle; the other two are Þingvellir National Park and Geysir geothermal area. This waterfall is probably the most famous of all in Iceland, simply because the Golden Circle is so popular and has been shown in many advertisements and documentaries.
However, if you don't want to go where all the other tourists are, you can go to the other side of the waterfall. When you drive from Geysir on towards Gullfoss, turn off road 35 onto road 349  (Tungufellsvegur). Turn right by the farm, and soon you will be able to see that waterfall from a place not many do.
Kirkjufellsfoss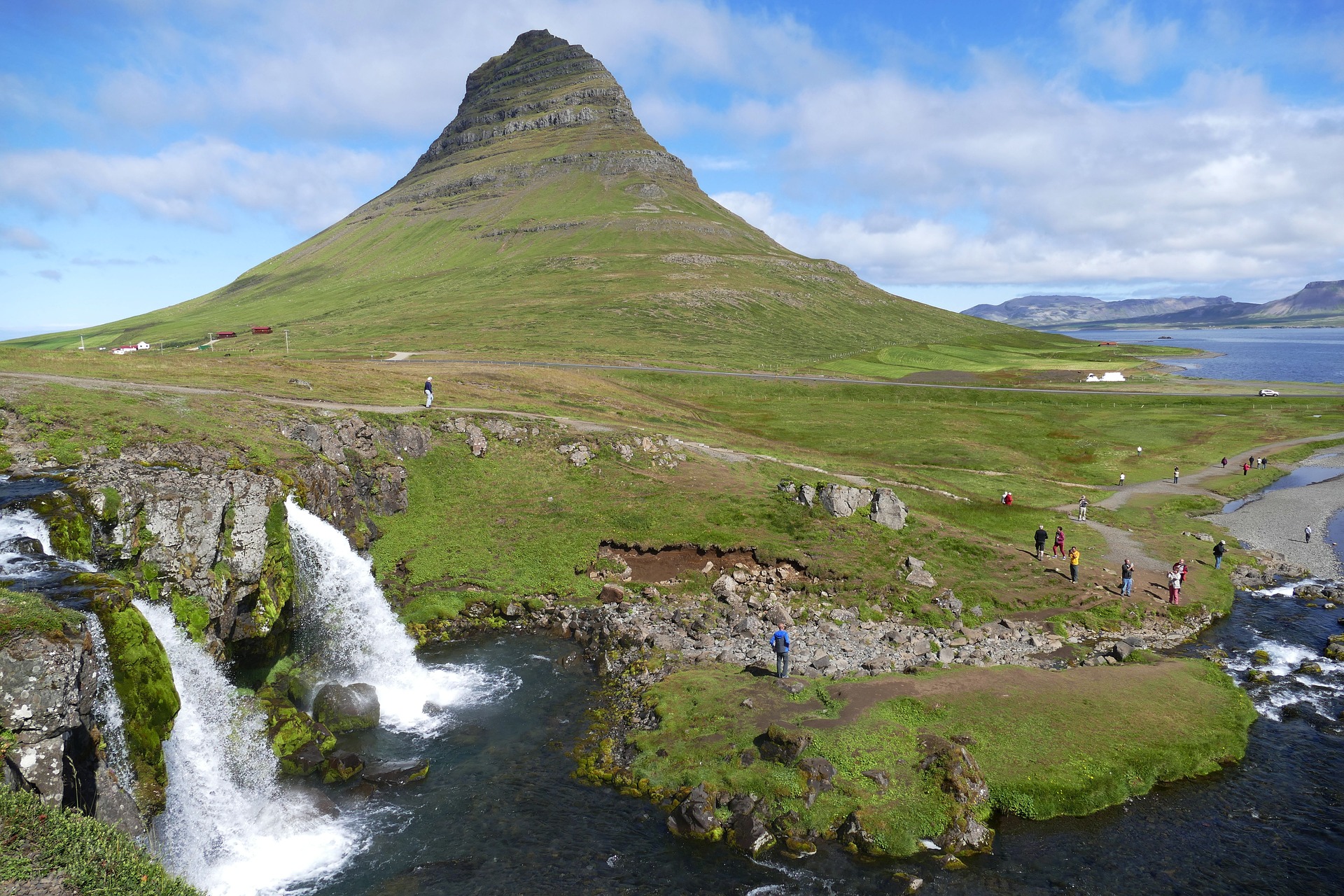 This waterfall is far from as spectacular as others on this list. However, the view from the waterfall itself is fantastic, and it gives great photo opportunities. The waterfall is on the northern side of Snæfellsnes peninsula next to Kirkjufell mountain, one of the most photographed mountains in Iceland.
Hraunfossar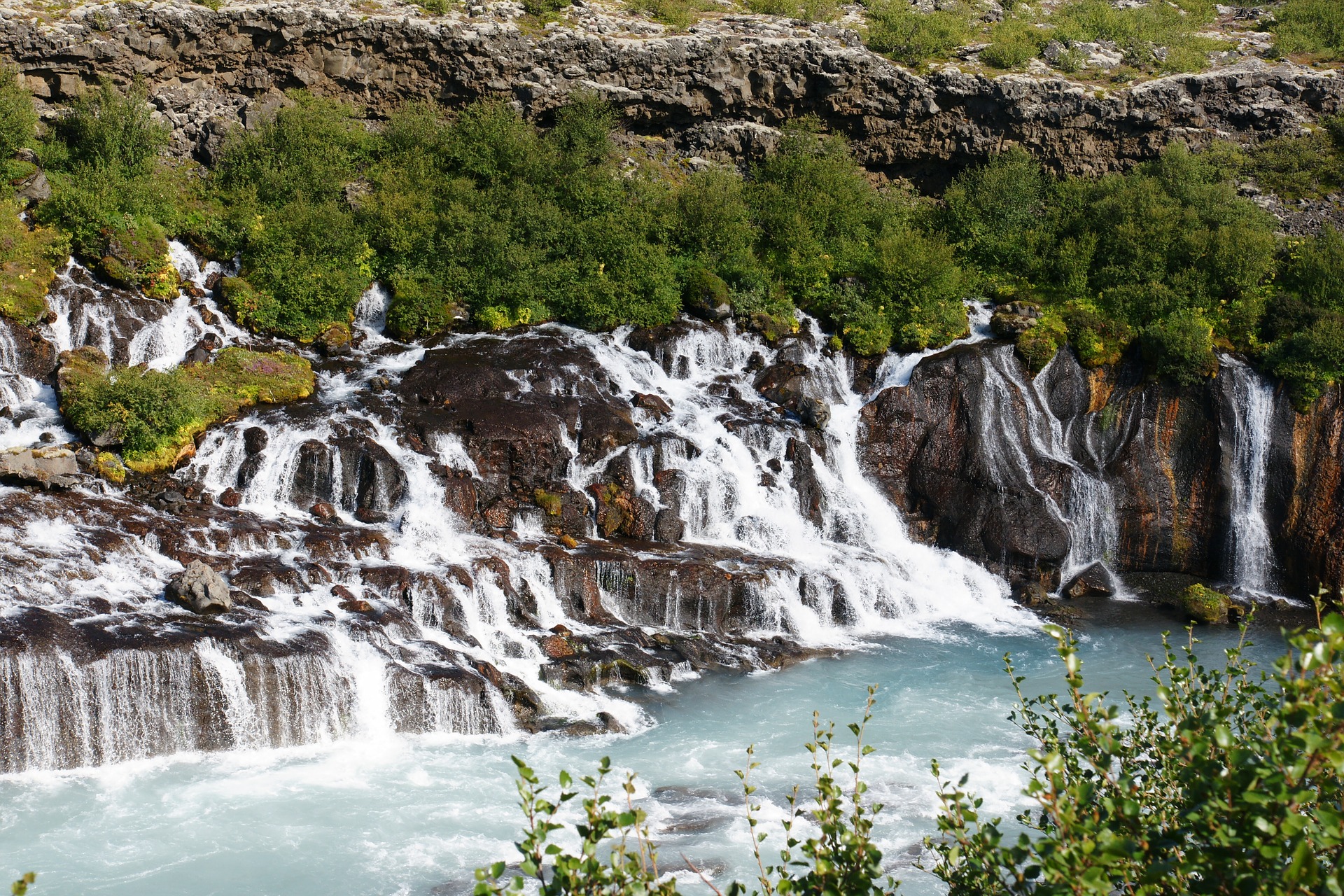 The waterfalls Hraunfossar or Lava Waterfalls, reach over almost a kilometer and cascade from underneath the Hallmundarhraun lava field. They are, by many, considered the most beautiful waterfalls in Iceland. Just a stone's throw away is another waterfall Barnafoss or Children waterfall. The name comes from two children that fell into the waterfall a couple of centuries ago.
Read more about Glymur waterfall here!
Back to blog
---