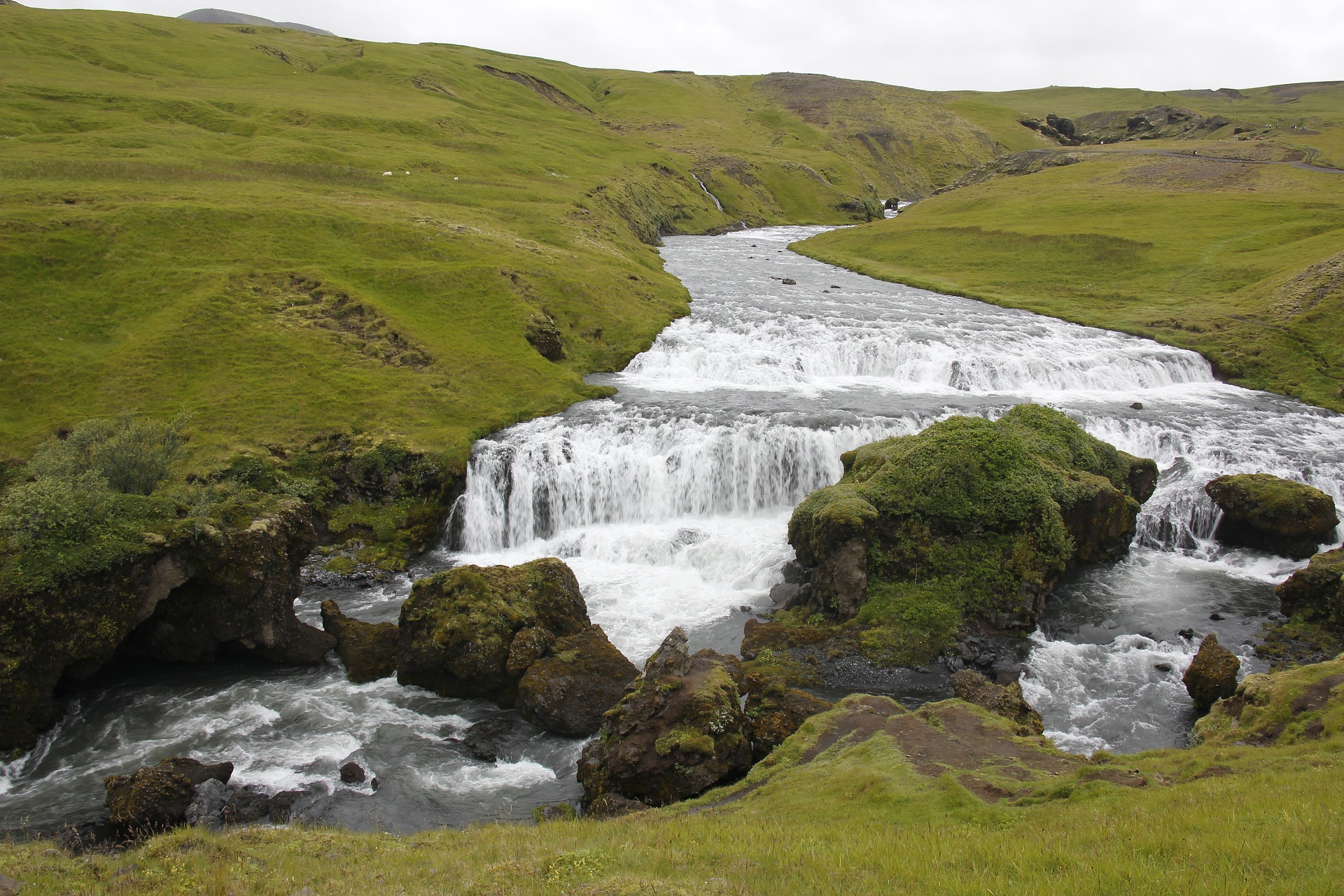 The short answer is Yes!
However, of course, there is also a longer answer. Icelanders are proud of their water, which is deemed one of the cleanest in the world. It is mineral rich and has a distinct taste, and it is considered food. That means it is monitored and regularly screened like other food production companies. The drinking water you get from the faucets in Iceland is thus completely safe to drink.
How clean is the water in the rivers?
The rivers are of course not screened and could include some bacteria. Icelanders generally do not think about this and just fill their containers with the water.
However, you need to think about what kind of water is in the river. Is it clear or cloudy? If it is cloudy, then it is most likely a glacial river. If it is clear, it could still contain hot spring water so think about the area you are in. The river in Landmannalaugar, for example, does not have good drinking water. It has a strong iron taste.
Small springs also are more likely to have cleaner water than big rivers.
Can you cool down hot water and drink it?
The hot water in Iceland in most places is not safe for consumption, no matter if you are out in nature or at home. In a few places, such as the Reykjanes peninsula, they use heated cold water so that would be safe to drink (after it cooled down of course). However, in Reykjavík, you should not drink the hot water – you can probably smell the sulphuric acid in it (Icelanders most of the time do not smell it, and most think it is just the smell of the hot water).
We also recommend you fill up bottles before you leave someplace instead of buying water from the supermarket. The water in those bottles is the same one as you get from the faucet. The water you get in your camper is, of course, clean as it gets and straight from the faucet.
Back to blog
---