The Northern Lights season in Iceland starts just as soon as it is dark enough to see the lights which is around the middle of August. It lasts until it will be too bright to see them, or around the middle of April.
This means you have about an 8-month period where you have a chance of seeing the Northern Lights. We have put together a shortlist of things to have in mind when trying to catch a glimpse of the beautiful lights.
Where can you see the Northern Lights?
There are two things needed to see the Northern Lights; clear or semi-clear skies and solar storms. Sadly, we cannot control either of those things, but vedur.is has a pretty good Northern Lights forecast, and you can both see where the clear skies are and how strong the lights are supposed to be.
Hunt Northern Lights in The Highlander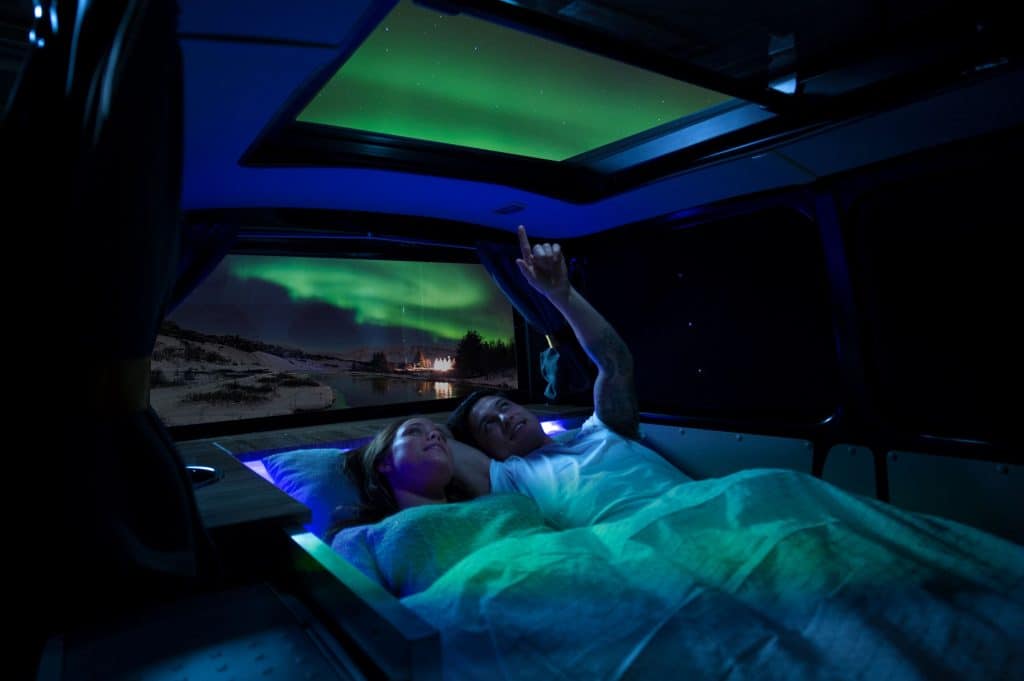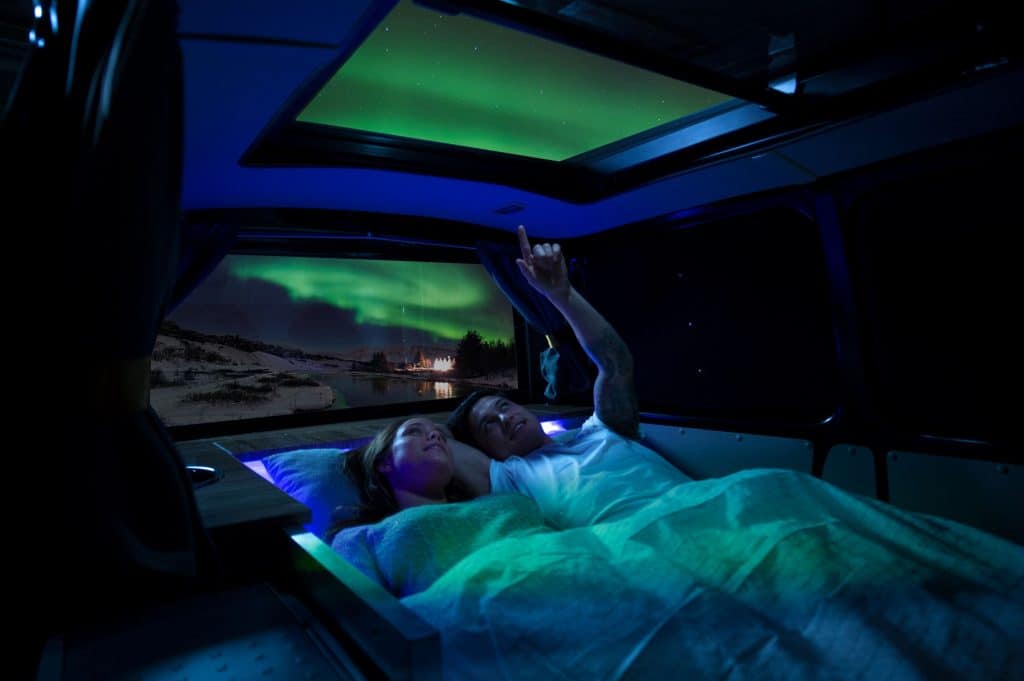 The best thing about renting a Cozy Camper for your winter holiday in Iceland is that we have The Highlander camper, just for you! Oh yes. We made a camper with a skylight which makes it so easy to just watch the lights from the comfort and warmth of the camper. Find the best spot, park the camper, lie down and watch. Couldn't be easier!
Watch the Lights Outside
If you also want to watch the Northern Lights outside, we recommend you dress well. Even if it is August or September. It can get nippy in Iceland no matter the season and especially in darkness. If you are here in the dead of winter (November to February) it is a no brainer. The mean temperature hovers somewhere around 0° C, so if you are going to stand outside for some time, bring a hat, scarf, gloves, warm socks and a warm coat. In our opinion, wool underwear (long sleeved and leggings) is the best thing you could invest in Iceland.
Back to blog
---