One of the perks of renting a campervan is that you can choose your own food the whole time you are in Iceland. You can, of course, eat out at restaurants for the whole time you are here, but we recommend you use the facilities that are a part of the camper as well.  
We recommend you find yourself a Bónus or a Krónan store to shop your food at, those are the cheapest stores you will find and they have everything you would want. 
One of the favorite things we do when we are abroad is to taste the food that is on offer, so we have compiled a list of things we think everyone should taste when in Iceland and doesn't cost a lot. 
 

Flatkaka með hangikjöti

  – great camping food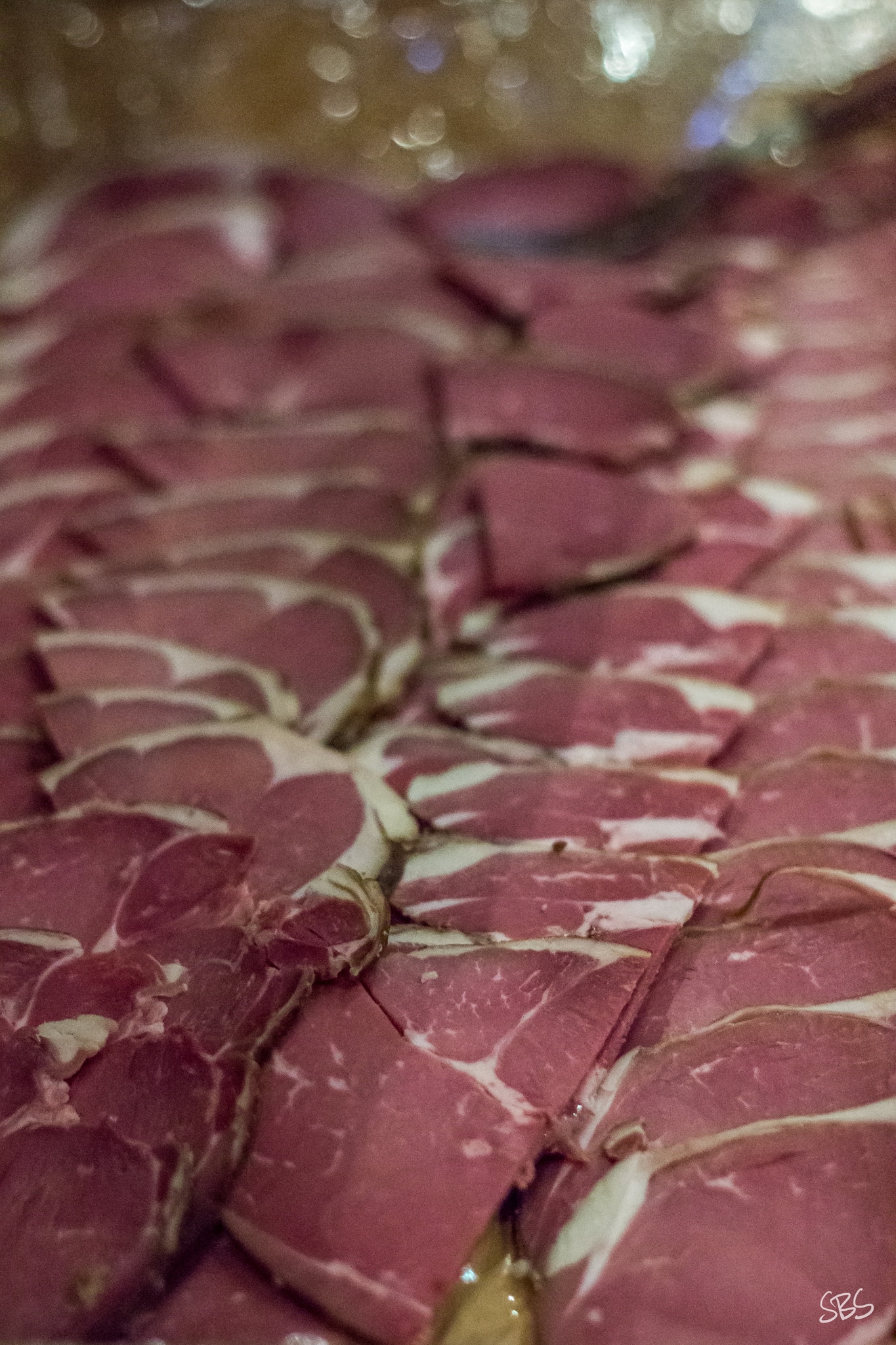 Flatbread with smoked meat. Hangikjöt is most often served during Christmas but sliced as a topping it is eaten all year round. The meat is most often lamb, but horse and mutton are also smoked. Many parts of the animal are used, but the hind legs are most common to smoke. Flatkaka is an unleavened rye flatbread that is fried in a pan. It is thought the bread came with the settlers in the 9th century and has stayed with us ever since. 
It is essential to put a thick layer of butter on the flatbread before the hangikjöt. 
 

Kleinur

 

Cruller or twister doughnut. The dough is fairly simple, but its shape and the fact that they are fried in fat makes the difference. The Icelandic kleinur are closely related to the ones that emigrated with their owners to the USA from the Netherlands in the early 19th century. The oldest printed recipe we have in Icelandic was published in the year 1800. 
 

SS Pylsur

 hot dogs

You can find the hot dog stand Bæjarins beztu in downtown Reykjavík on almost every list of what to eat in Iceland. While we are not against you getting a hot dog there, you can also have one on the road. Buy a pack of SS vínarpylsur (frankfurter), ketchup, SS hot dog mustard, Gunnars remoulade, raw and fried onions and hot dog buns. Boil the hot dogs in about half a can of Icelandic pilsner you can get from the store (2.25%) and water using the kitchen facilities available in all Cozy Campervans. It cannot go wrong. 
Extra
If you want something little bit more adventurous, we recommend you taste fermented shark, sour ram testicles and shinned sheep head. 
Back to blog
---