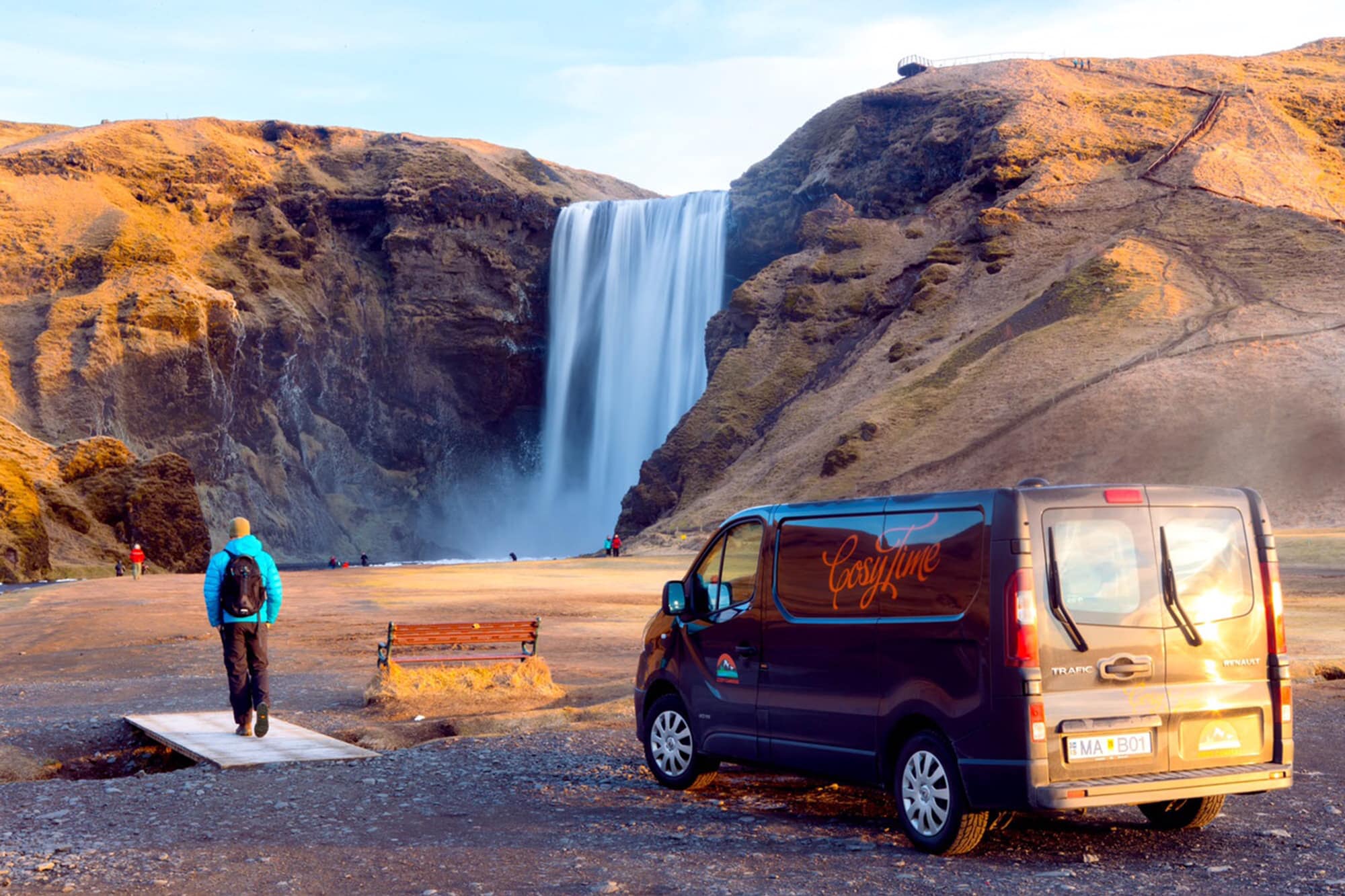 So, you have arrived in Iceland, international flights land at Keflavík International Airport which is about 45 minutes away from Reykjavík. Where do you go from there?
Take the Flybus from the airport
When you book a camper from us, you can choose the flybus option and get a free Flybus ticket. The buses stop right outside the arrivals hall at the airport and leave about 30-40 minutes after each flight lands, so you should not have any problem leaving the airport.
It takes about 45 minutes to go from the airport to the BSÍ Bus Terminal. Despite driving on a highway most of the way, the route is a very scenic one, and you will drive through one of Iceland's spectacular lava fields. At BSÍ, you will catch a ride to our headquarters so that you can pick up your camper. You will need to confirm the transfer 48 hours before the rental to get your bus ticket and additional information.
We also offer a pick up from the city center, hotels, Airbnb apartments and guesthouses to our headquarters.
Private airport pick up and drop off
For more luxurious travel, we offer private pick up and drop off as well. When you arrive at the airport, we will be waiting for you in the arrivals hall with a sign with your name. We will then drive you to Reykjavík in a saloon. It takes about 45 minutes to get to Reykjavík this way and will cost you 60 EUR. If you do not like the hassle of taking the bus, we recommend this option.
Do you have any special needs?
Don't worry. Just contact us, and we will do what we can to accommodate you.
Back to blog
---