One of the biggest appeals of Iceland is the vast, empty nature outside of the capital area. Reykjavík, however, has a lot of free things to offer and not everything costs money!
Hólavallakirkjugarður cemetery
The old cemetery in the West Side of Reykjavík was opened in 1838 and is the biggest cemetery from the 19th century in Iceland.
The cemetery is the local forest for the nearby school Melaskóli.
It is also one of few cemeteries in Europe where you can still find iron crosses and railing since in most European countries the iron was taken and melted for war equipment. Visiting old cemeteries is a great way to learn about history and have some peace and quiet. Free things can be pretty great.
The Pond
Tjörnin or The Pond is a lake in the middle of Reykjavík city. Originally the lake was much larger than it is now but through the years streets and buildings have closed in on it.
When the parliament was built in the 19th century, it wasn't possible to build a cellar due to the closeness of the pond and how wet the soil constantly was.
Multiple species of birds live on the pond. The species you can see all year are the greylag goose, whooper swan, and the mallard to name a few. In the summer you will also, for example, see the arctic tern, scaup, and red-breasted merganser.
A popular past time for Icelanders during the winter is to go down to the pond and give the ducks (and other birds) bread. It is important to not give the birds bread during the summer because it can attract gulls which eat the chicks.
Grótta – outdoor free things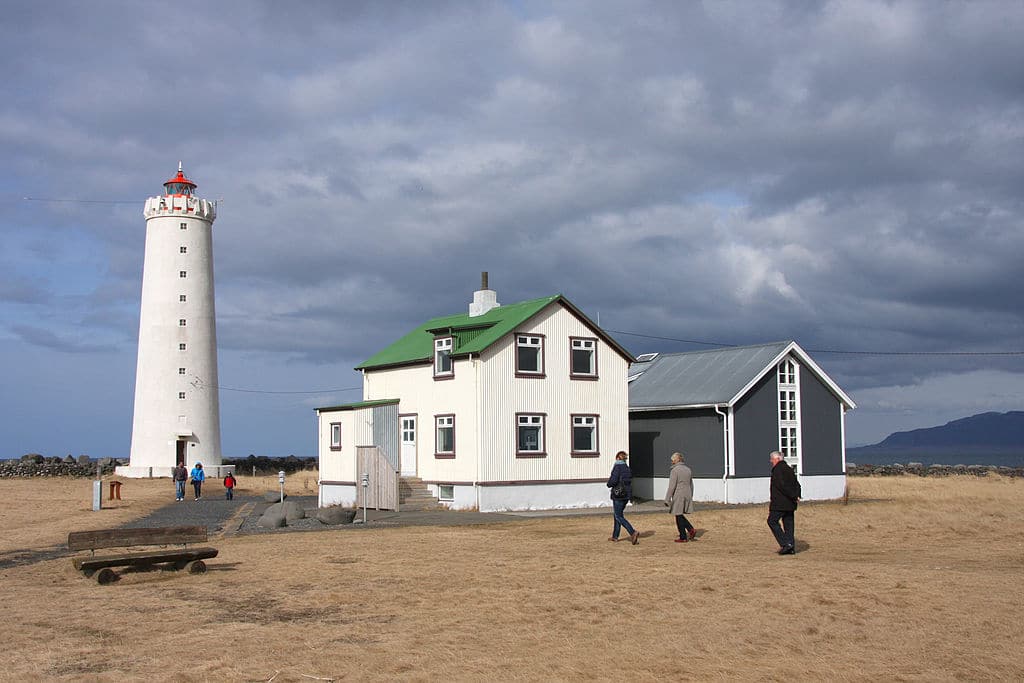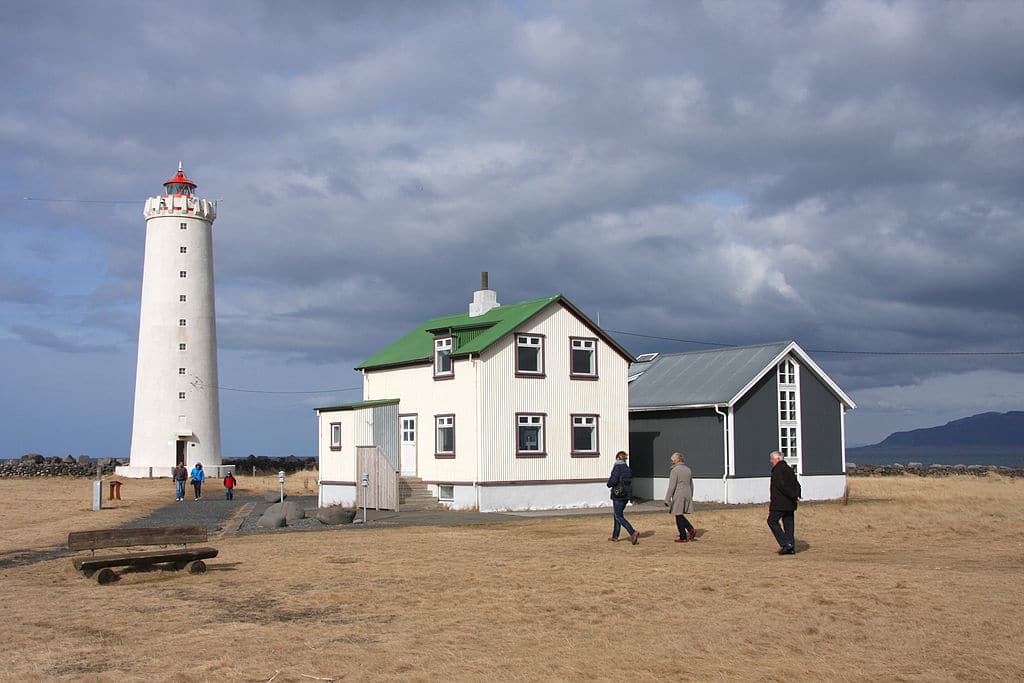 Grótta is the most western part of the Seltjarnarnes peninsula, just outside the Reykjavík city center. Part of the area is a protected bird sanctuary, but it is a great outdoor area. The view over to Akranes, Akrafjall and Esja mountains is great, and even if it is foggy or cloudy, it is still a beautiful area to be in. At the very end of the peninsula is a lighthouse, which can only be reached during low tide. If you decide to walk over to it, find out when the tide comes back it so you won't be locked in.
Photo By: Juan Ramon Rodriguez Sosa [CC BY-SA 2.0], via Wikimedia Commons
Back to blog
---