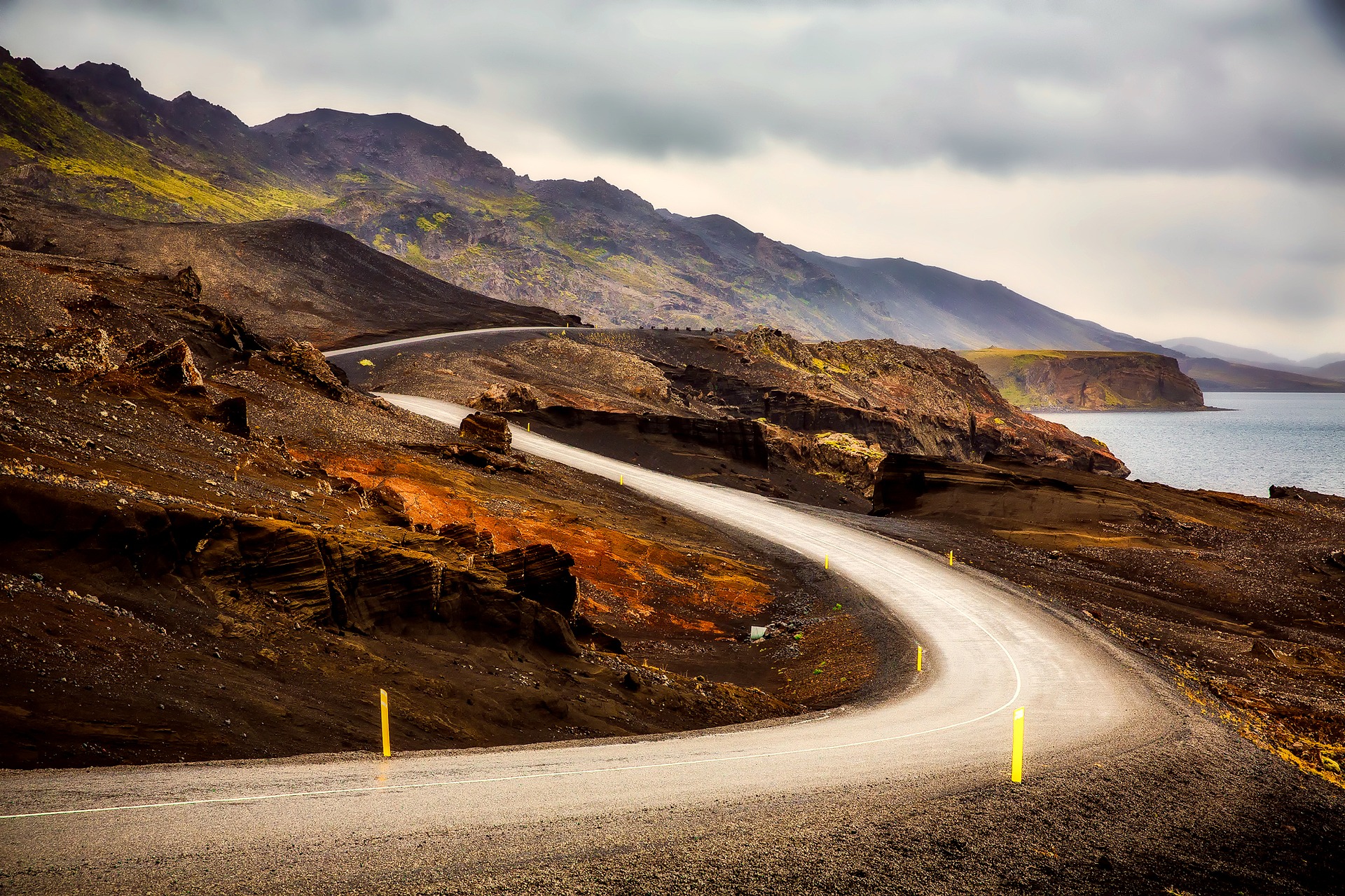 The short answer is no. The long answer is there are a few roads that you cannot drive at all in our campers, but you have greater freedom if you rent a 4×4 camper. Then you can drive the highland F-roads as well.
Many roads in Iceland are not paved, and even Route 1 is not 100% paved (as of this writing, February 2018). However, you can drive all our campers on primary and secondary roads (paved and unpaved roads), which cover the majority of roads in Iceland.
Where can you drive a 2×4 camper?
2×4 campers are allowed on primary and secondary roads, but they are not allowed on so-called F-roads, which are highland roads. There are a few non-F-roads the 2×4 campers are not allowed to drive, and those are the highland roads Kjölur-road (road 35) and Kaldidalur (road 550), road 936 from Reyðarfjörður in the East Fjords and road 910 in the highlands north of Vatnajökull.
Roads you are not allowed to drive, even in a 4×4!
Svalvogavegur (road 622) between Þingeyri and Arnarfjörður in the West Fjords are off limits. The road is very difficult to drive and bad for those afraid of heights. A large portion of it is also below sea level when the tide is high.
Other roads are Arnarvatnsvegur (F-578) in Northwest Iceland, Hlöðuvallavegur (F-337) near Þingvellir National Park, Ljótarstaðavegur (F-210) in South Iceland, Austurleið/Laugarfellsvegur (F-910) in East Iceland and Kollumúlavegur (F-980) in Southeast Iceland.
Where can you drive on a 4×4?
Apart from the roads mentioned above, you are allowed to drive on all other roads. However, most of the F-roads require you to drive through rivers since there are not many bridges in the highlands. You are completely responsible for all or any damage that was done to the camper when crossing the rivers.
Please check our FAQ for further information on what you need to have in mind when renting our camper vans.
Back to blog
---