Iceland is home to a host of geothermal swimming pools, ranging from the beautiful but not-so-cheap Blue Lagoon to abandoned outdoor swimming pools in the countryside. Going to these pools is as much a part of daily life as visiting a public park will be in warmer climes. As you will notice if you visit any of them, guests are asked to wash thoroughly without their swimsuits before enjoying their session at the pool. We urge you to not be shy and do as the locals do.
Outdoor countryside swimming
In a valley just below Eyjafjallajökull, the glacier that sent Europe raging over delayed flight traffic not too long ago, you will find an abandoned pool named Seljavallalaug. It feels abandoned, at least, because you won't find any staff or pool guard charging you for entering, and you'll have to undertake a bit of a walk to get there. A neat little changing area is supplied and you are safe to take a dip in the sometimes murky waters in the South-Icelandic countryside.
The Blue Lagoon(s)
The Blue Lagoon is probably Iceland's most well-known pool/spa/resort/restaurant/whatever. If you are a sucker for the fancy stuff, you should go there at least once before you die. If you find the mass tourism vibe off-putting, there is a similar yet more quaint establishment in the north of the country worth checking out. Blue Lagoon lite, if you like. It's called Myvatn Nature Baths, named after the beautiful lake Mývatn.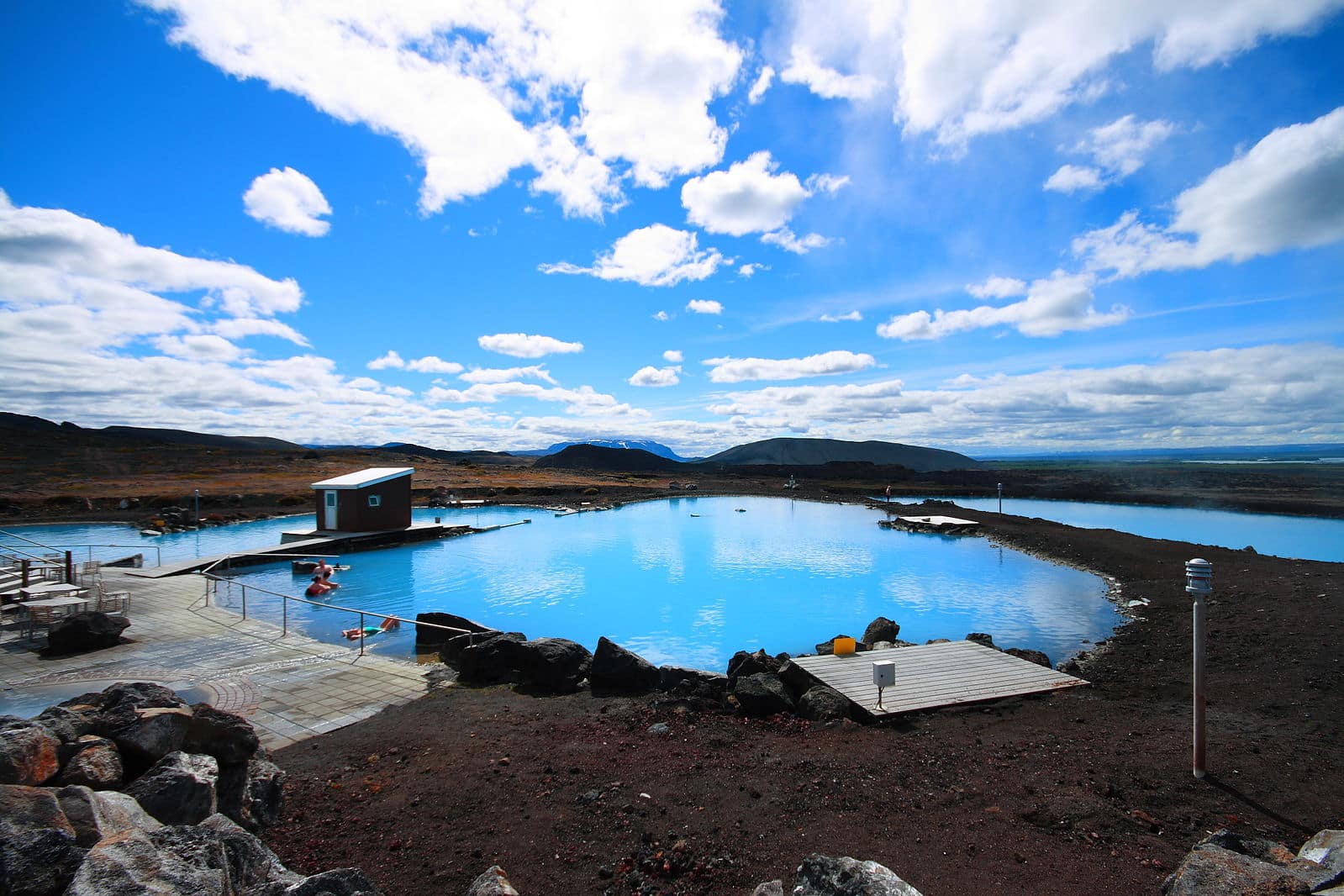 Reykjavik's finest
In the capital, your go-to swimming pool is going to be Laugardalslaug, the biggest of Reykjavik's public geothermal pools and thereby the biggest in the country. Built in 1968 in very much of a "pools to the people" spirit, you will notice it for its big but underused stadium. You might also enjoy the more centrally located Sundhöllin, since it recently opened an outdoor area.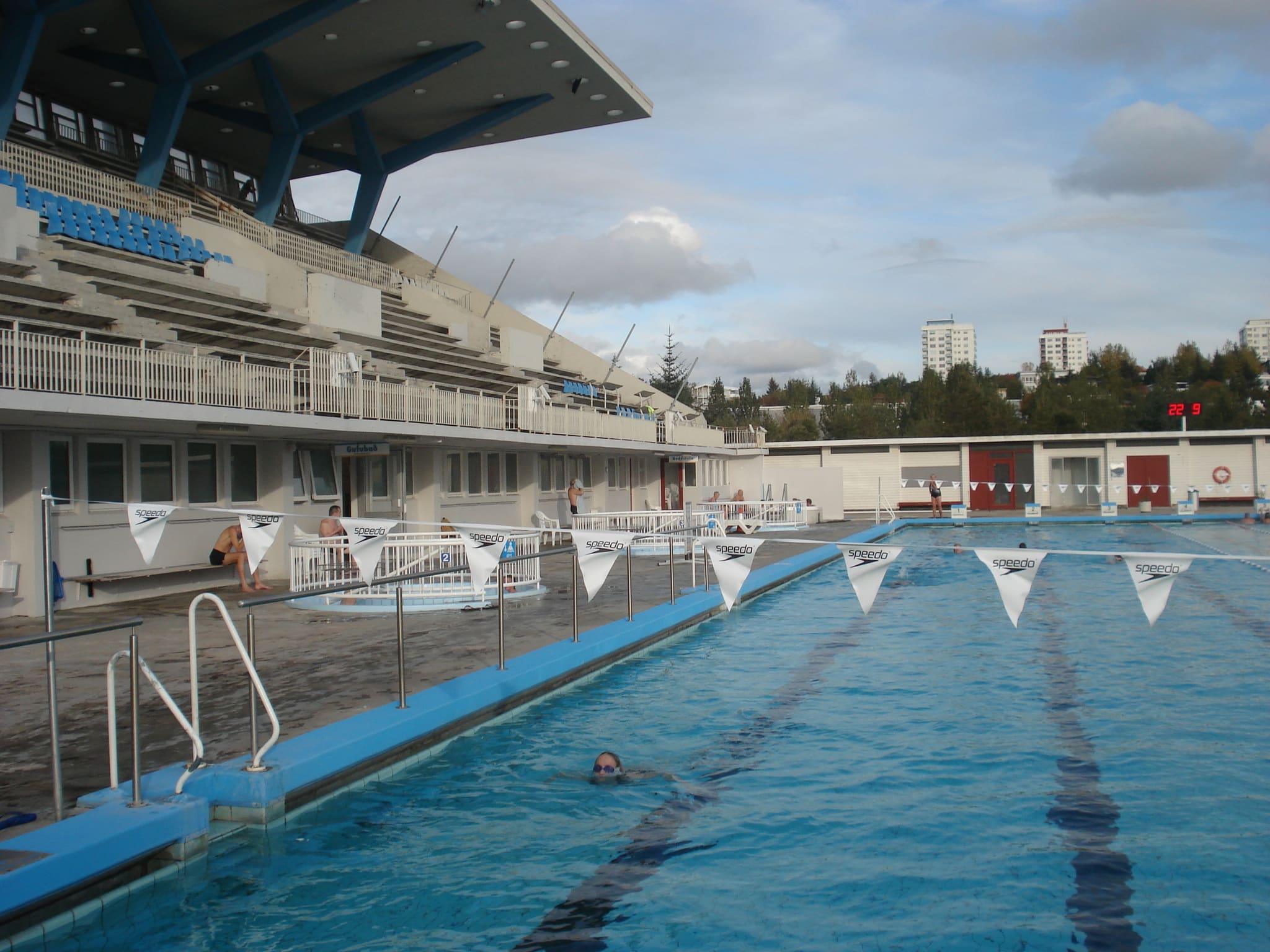 Hveragerði – and pools beyond
In any village in Iceland with enough people to have a school, however small, you are probably going to find a pool. We recommend you check out as many of these small countryside pools as you can while in Iceland. One of the nicer ones is in the southern town of Hveragerði. The steam bath there literally sits on a hot spring, so don't be alarmed by the smell.
Back to blog
---