Well, not an organized Northern Lights tour that is. There is actually a much nicer way to do it and, you guessed it, it involves a camper van. A very, very special camper van!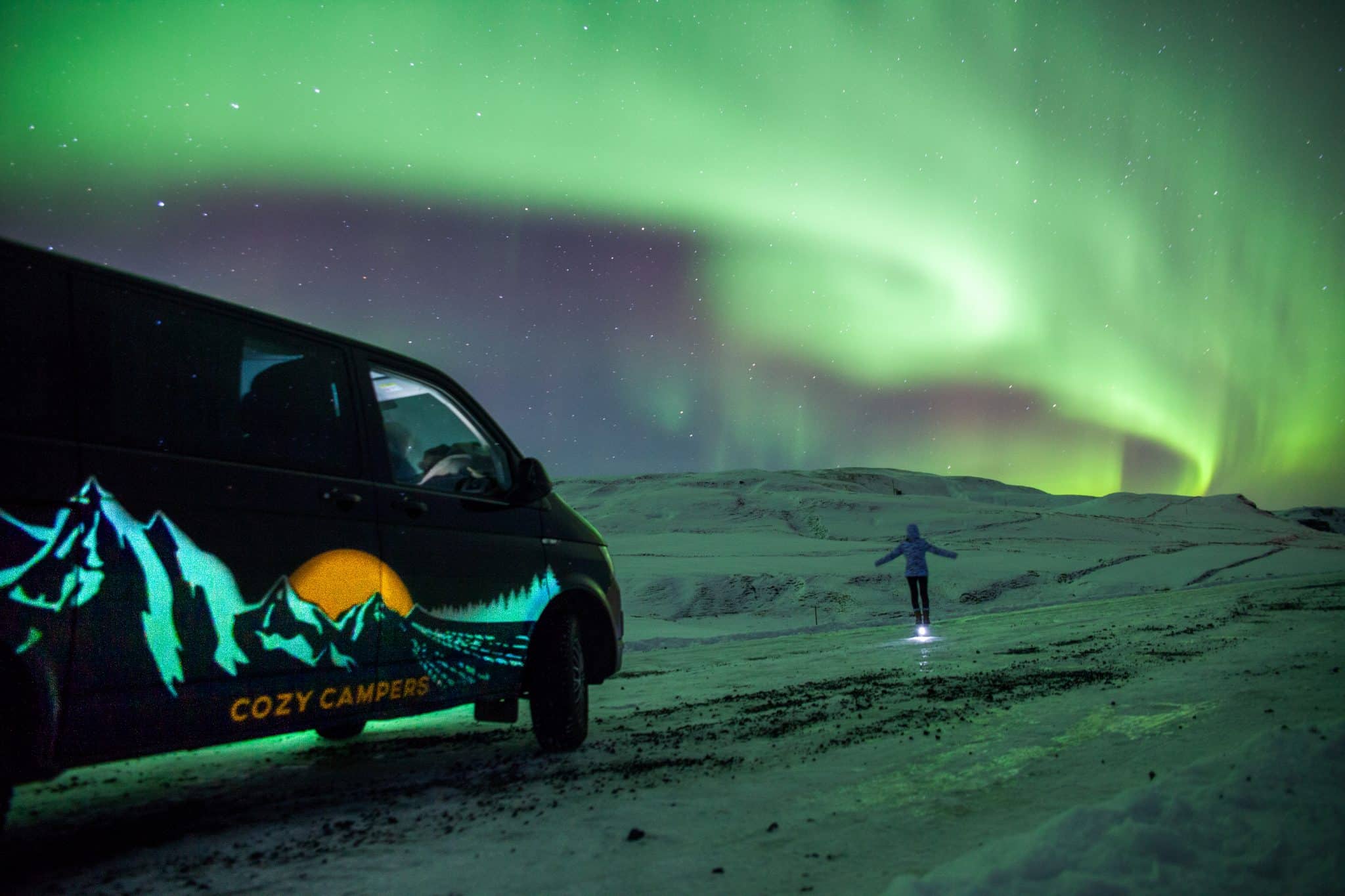 Northern Lights tours in Iceland
A basic Northern Lights tour in Iceland is taken by a bus with a group of people. You thread the countryside in order to find an acceptable place to park and let out a large number of people. There are flashes of lights as the other passengers try to capture the naturally occurring phenomenon on camera. The crowd is noisy and it is very, very cold. To sum up, it can be a hassle. We´re not saying it's not worth it – if you are lucky enough to catch the Northern Lights your night becomes a good one, no matter any discomfort! But why not make the night a good one and then the Northern Lights are an extra bonus?
The Aurora Explorer
The Aurora Explorer was introduced in 2017 as a brand new way to travel in Iceland in the winter time. This camper has it all! Apart from a gas stove, cooler, extra battery and sink with running water, the Aurora Explorer  has one unique feature – a panoramic sunroof/star and Northern Lights viewing roof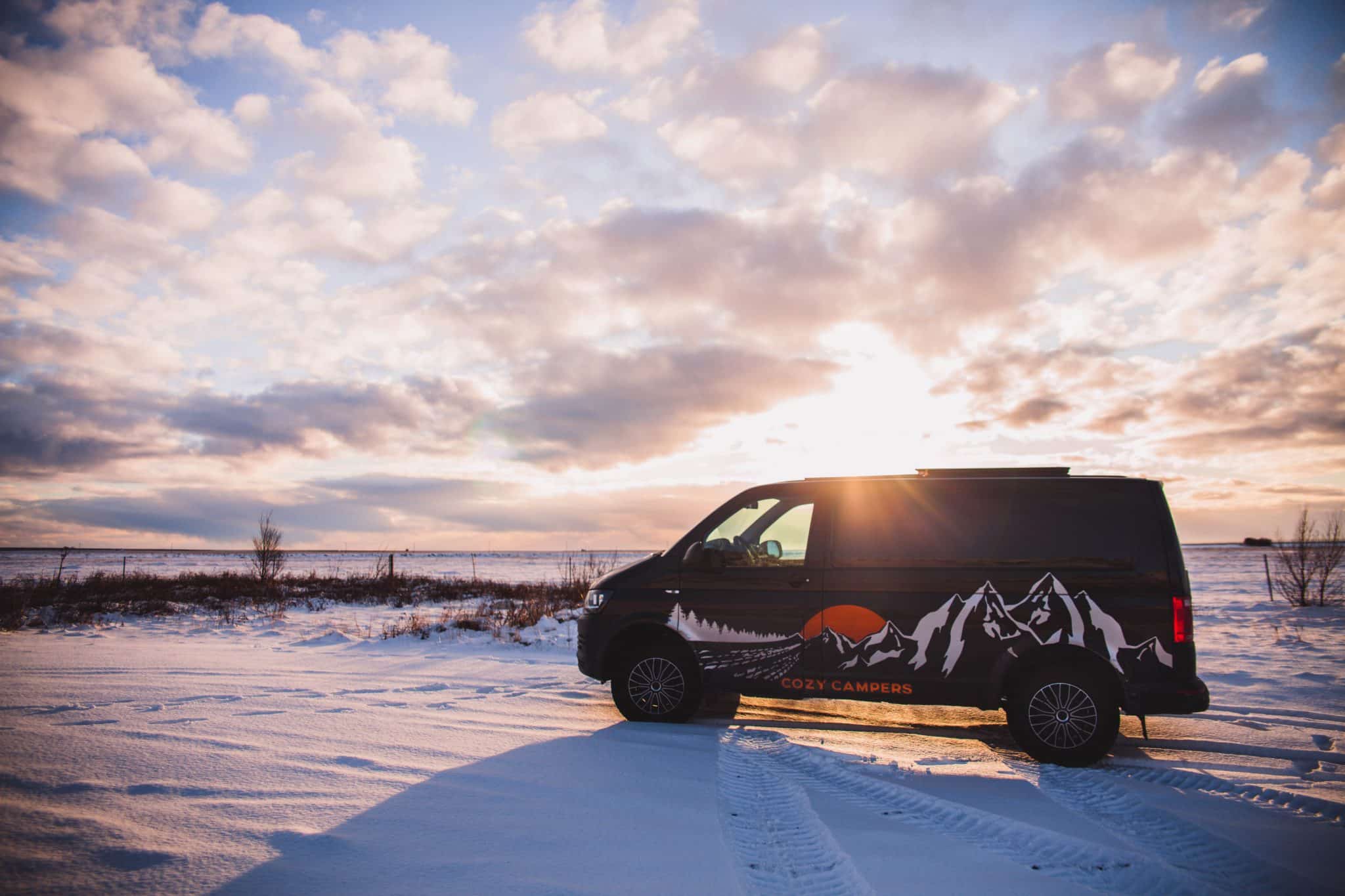 The panoramic sunroof on your Aurora camper makes for the perfect spot to lay on your back, nice and warm,  and enjoy the unique experience of the Northern Lights. It's private, intimate and, best of all, saves you the money of taking an organized tour! Simply follow the map on the Icelandic Met Office website (it shows you both the level of activity and possible cloud cover) so you can easily find the best spot to stop and take in the sights.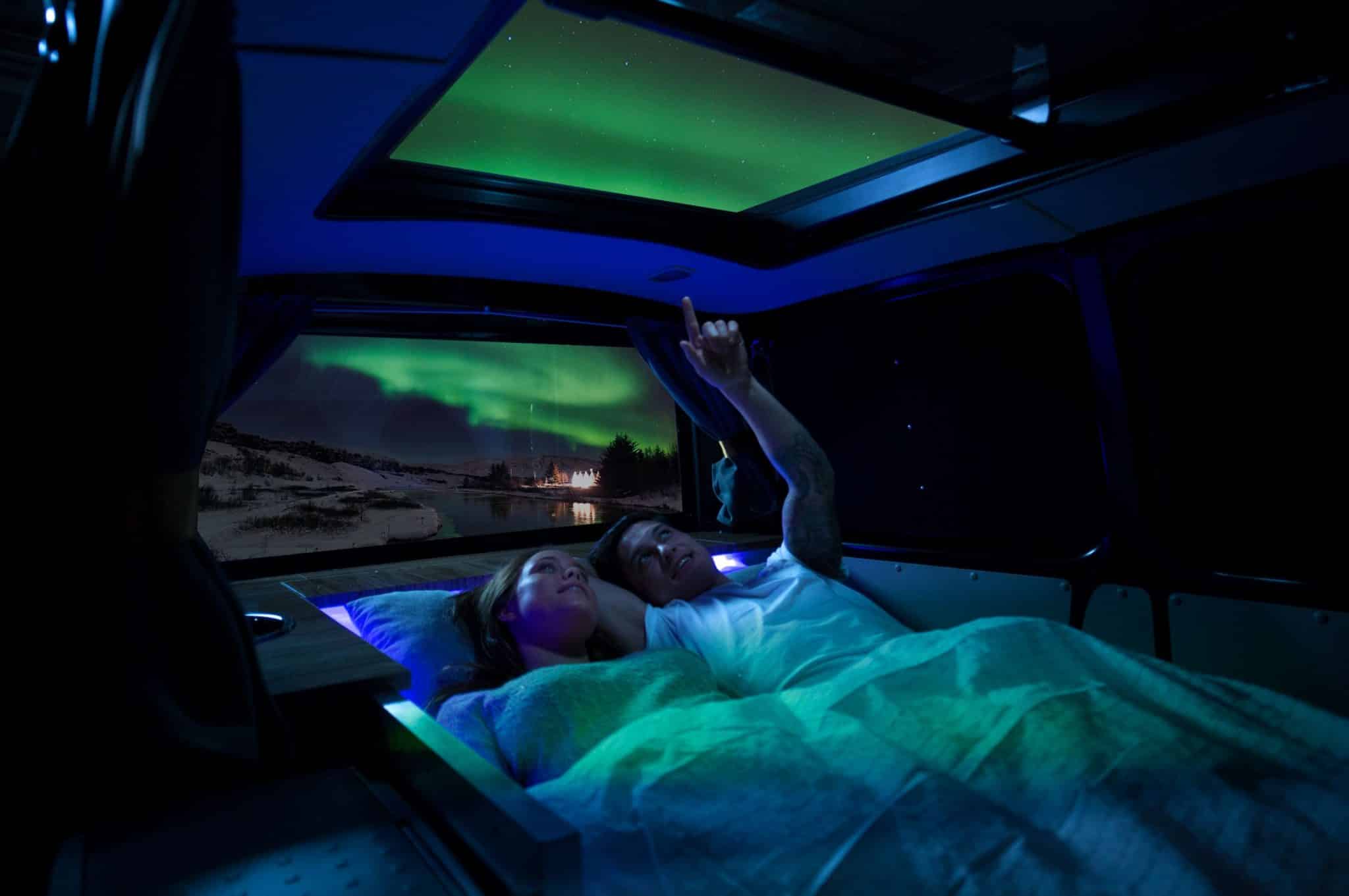 Just make sure to park at a safe location, preferably in a parking area, off the main road.
Back to blog
---