Many Icelanders regularly hike up to Glymur waterfall in Hvalfjörður (Whale Fjord). It's only about a one-hour drive from Reykjavík but the hike up to the waterfall can be challenging for some people. If you're afraid of heights you might want to skip the hike. Those who make the climb won't regret it since Glymur is quite impressive, and its surroundings very beautiful with green moss and rugged mountain landscape.
Glymur is not only the second largest waterfall in Iceland but the lake it comes from is the second deepest in Iceland. It's called Hvalvatn, which literally translates to "Whale lake". The lake is around 3 kilometers from Glymur, and the river that leads from it is called Botnsá (Bottom river).
How to get to Glymur waterfall
You´ll need to drive into Hvalfjörður. You should not take the tunnel under the fjord. You make a right before getting to the tunnel, onto road number 47. You´ll drive to the bottom of the fjord, into Botnsdalur (Bottom valley) where you´ll find a parking lot and signs leading to the hiking trail.
Tips for hiking up to Glymur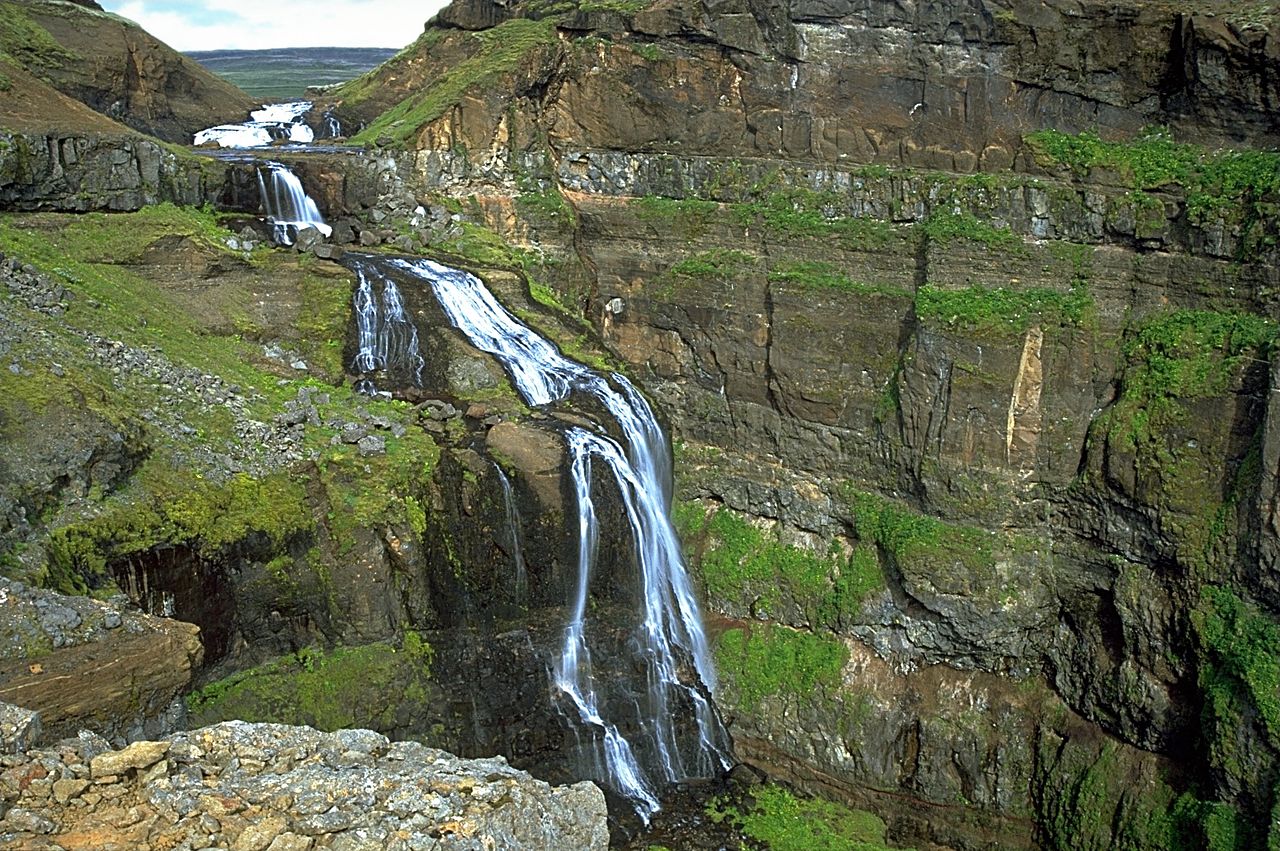 The hike will take around 3.5 hours in total and you´ll need to wade the river Botnsá. Usually, there's a rope you can hang on to while crossing. We can tell you, that you don't want to hike in your jeans and sneakers, you should wear proper hiking boots and preferably bring hiking poles if you have them.
Is it safe to hike up to Glymur waterfall?
It's pretty safe as long as you're careful near edges and in loose gravel. If you're well equipped and use common sense, you´ll be absolutely fine. You´ll want to bring snacks for the hike, and don't forget your camera!
Image: Andreas Tille
Back to blog
---