Want to learn all about driving to the North of Iceland? Iceland is in Northern Europe and Reykjavík is the Northernmost capital in the world. Since you are here you should definitely go to North Iceland for the full NORTH effect.
Read on to get the scoop on where to stop along the way.
Driving to the North from Reykjavík
Often referred to as the capital of the North, Akureyri is the largest town in Iceland. Driving directly from Reykjavík to Akureyri takes just under 5 hours. If you want to soak in the countryside we recommend spending a full day driving.
The first stop on your way North could be the town of Borgarnes. This town is rich in history and we recommend stopping by the Settlement Center. Stories from the earliest explorer to live in Iceland have been kept for hundred of years in written form. 
If you are up for a hike there are scenic craters close to Bifröst University. The craters are called Grábrók and there is a marked path leading from the Bifröst parking lot. This is a gorgeous area and easy to walk around.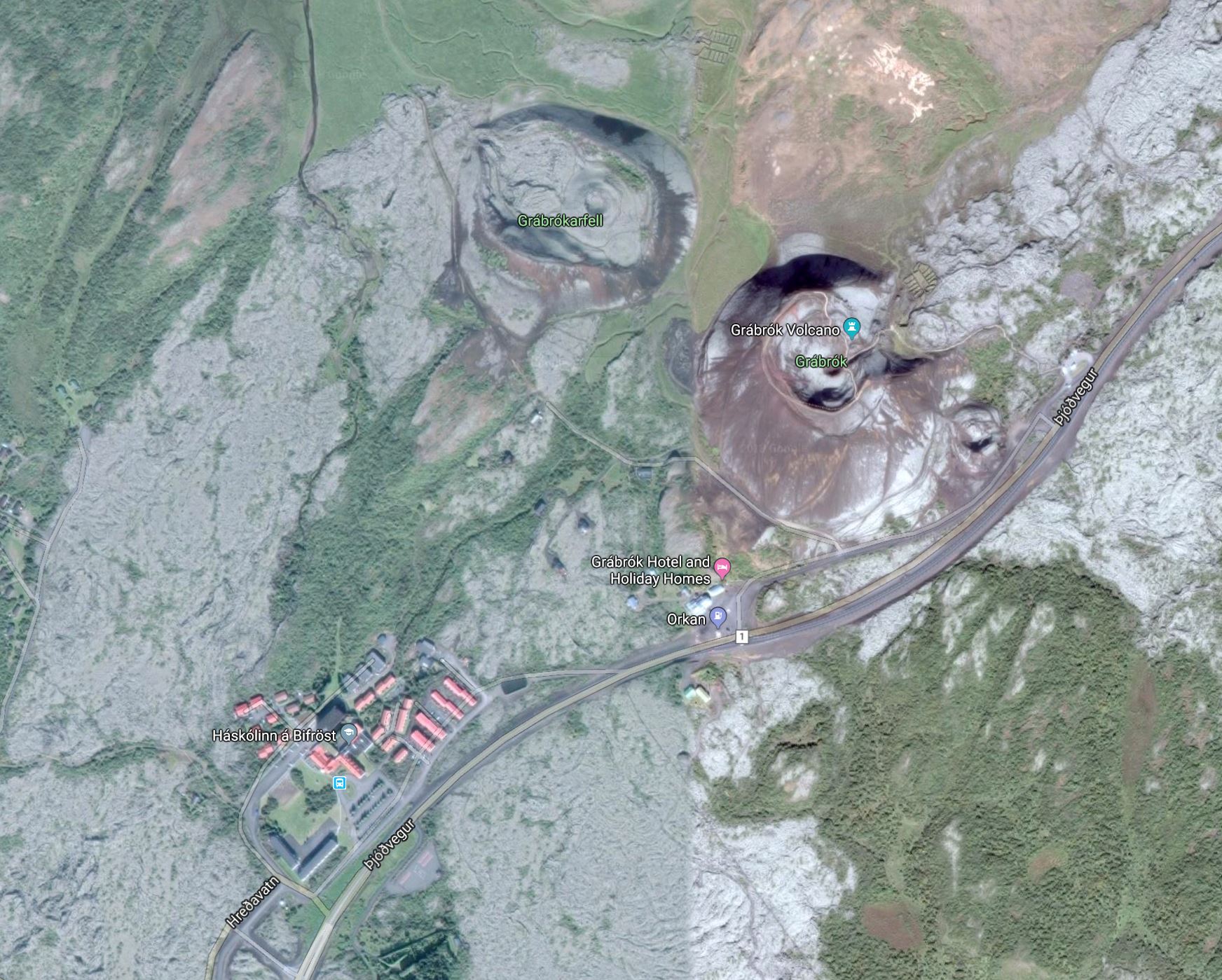 Picture from Google Maps of Bifröst University and the Grábrók Volcano.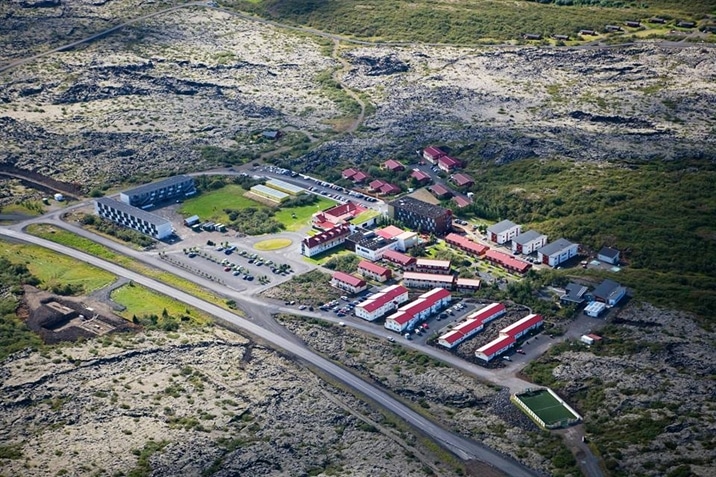 Picture from Bifröst University.
There are plenty of great stops along the way! Hvammstangi is a great place to see seals, Hólar í Hjaltadal is legendary for both its history and horses.
If you have the time you can take the longer way to Akureyri and drive to Siglufjörður and Dalvík. These picturesque small towns are great places to visit for some authentic Icelandic experiences. Siglufjörður and Dalvík are small fishing villages filled with people used to living with the elements.
Akureyri
The "capital" of the North is a town of 20.000 people, by far the largest town in Iceland. Akureyri is located in Eyjafjörður fjord at the very center of the North. Akureyri is famous for its skiing slopes, warm and cozy town center and the large botanical garden.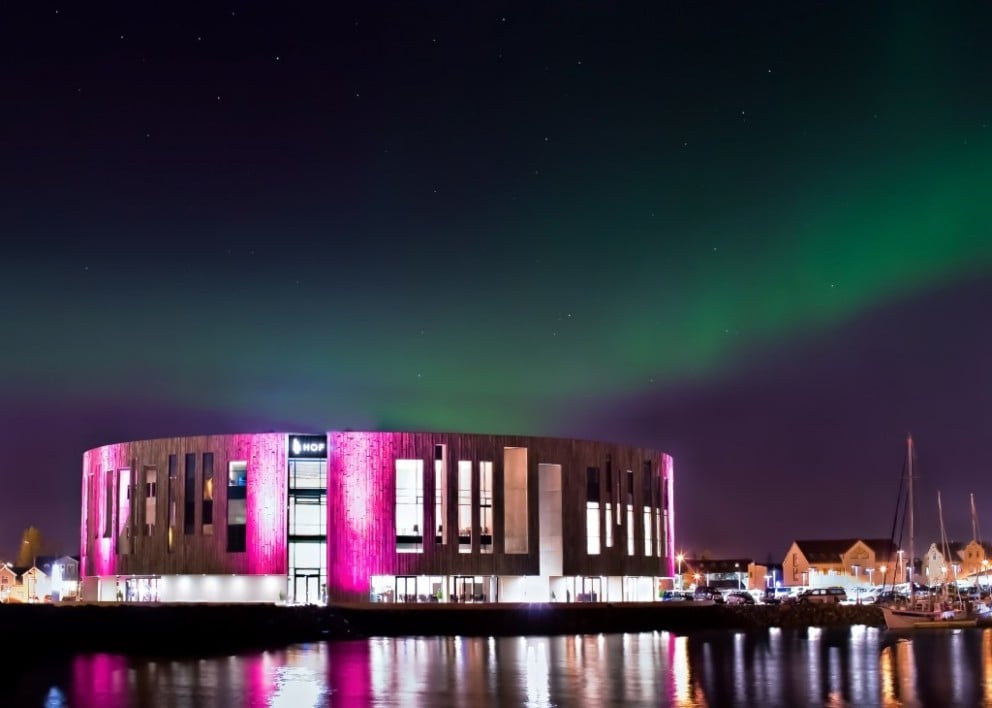 Picture of Hof Culture house by North Iceland.
Where to stay in Akureyri.
After all this driving you need a place to park your camper for the night. Right outside of Akureyri is the Kjarnaskógur forest. There is a quiet camping area called Hamrar that is open all year round. In summer the camping area in the Akureyri town center is open. It is nicely located right next to the swimming pool.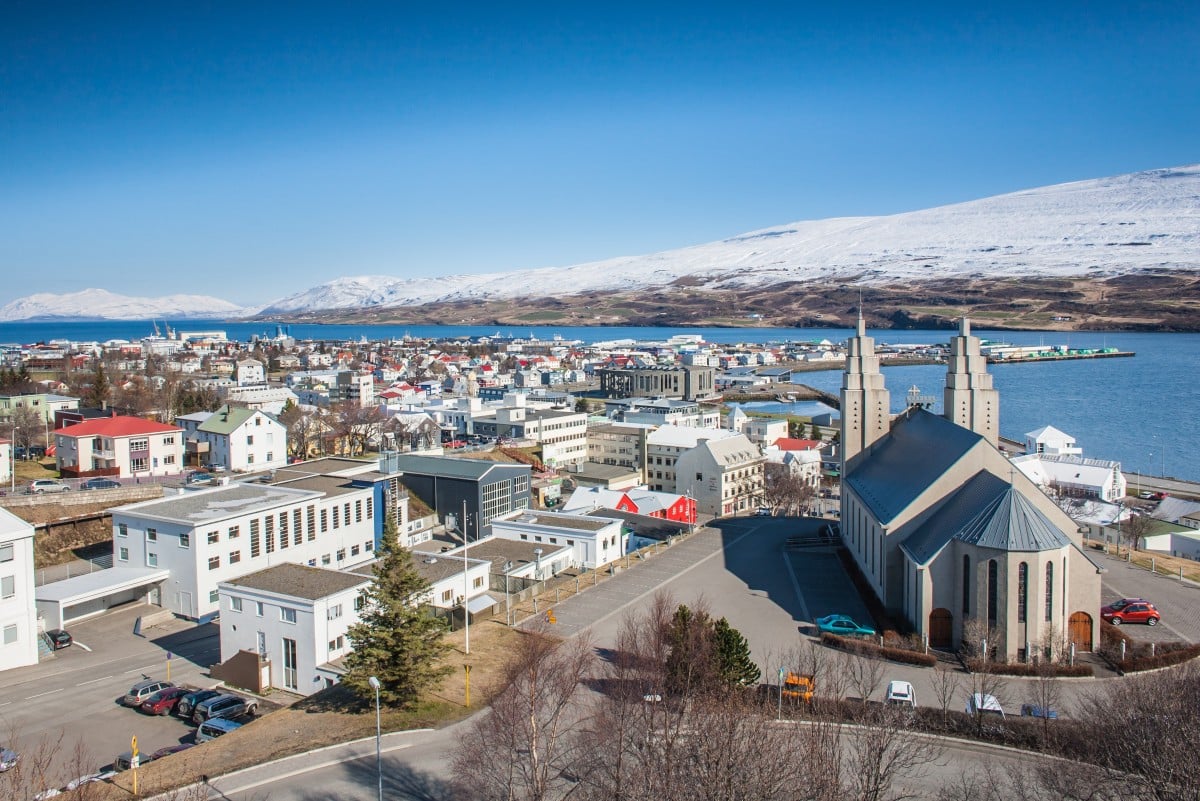 Akureyri. Picture from North Iceland.
Mývatn and Dimmuborgir
On your second day in the North it might be a good idea to visit Mývatn lake. Mývatn lake provides a beautiful route and you can drive the whole way around it. It is famous for it's active bird life and right next to it is Dimmuborgir lava formations, known as the Black Fortress in English. Dimmuborgir were formed in a violent eruption some 2.300 years ago. In the past many Icelanders believe the lava field to be the home of both elves and trolls.
Back to blog
---