Pickup
The pick up process takes about 15 minutes as we need to finalize contracts and any leftover payments before you start your adventure!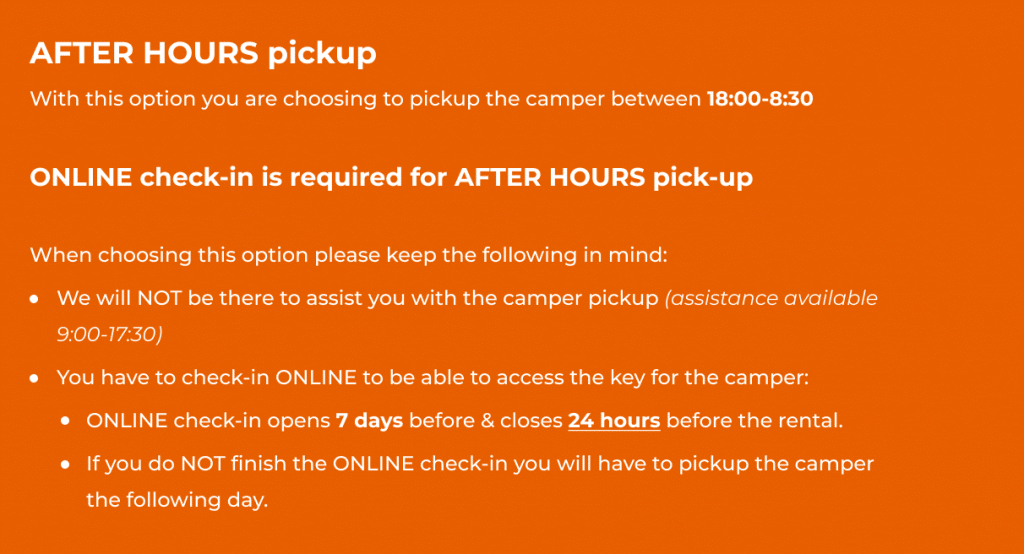 Transport to Cozy Campers
Have in mind that a transport option needs to be chosen NO LATER than 48 hours before the rental
Transport is ONLY available on the same date as the rental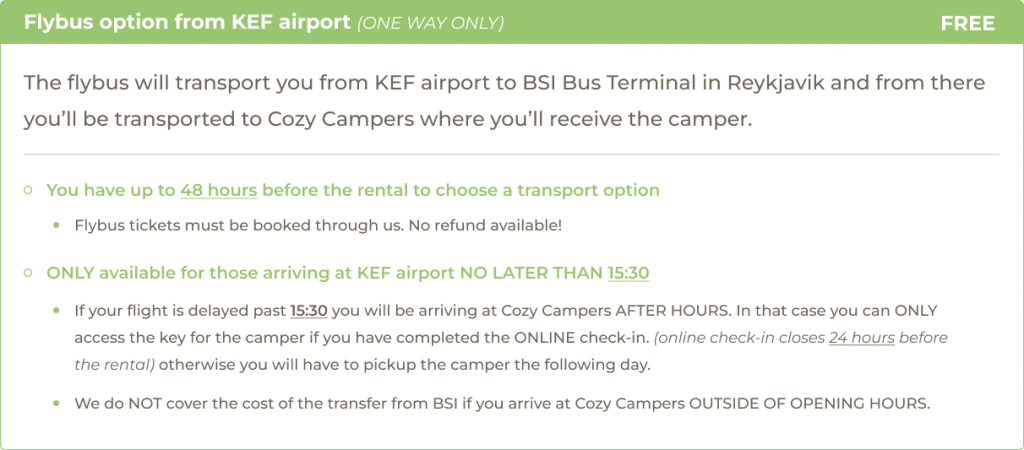 48 hours before the rental you'll receive an email with information on how to arrange the transport option you have chosen
Drop Off
The drop off process can take 30-60 depending on the insurance you have chosen and other factors.
Please gather your belongings, tidy up and throw away trash before handing over the key.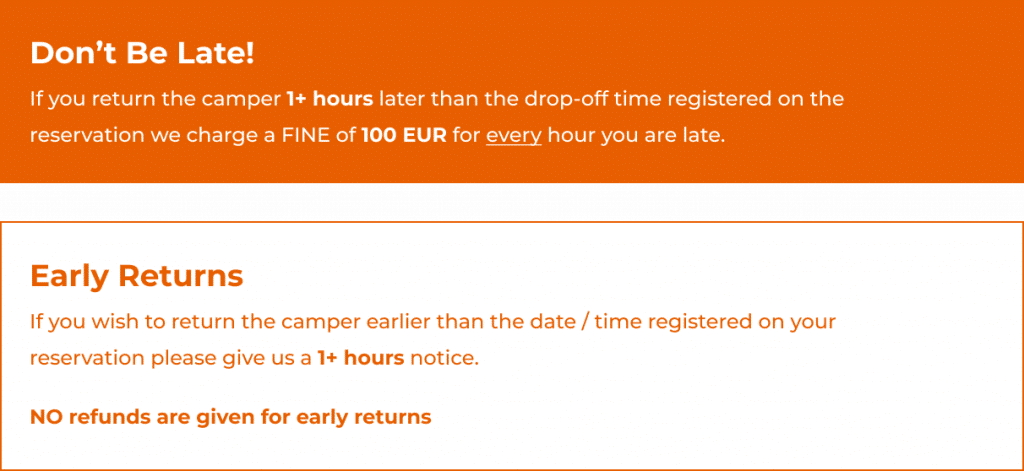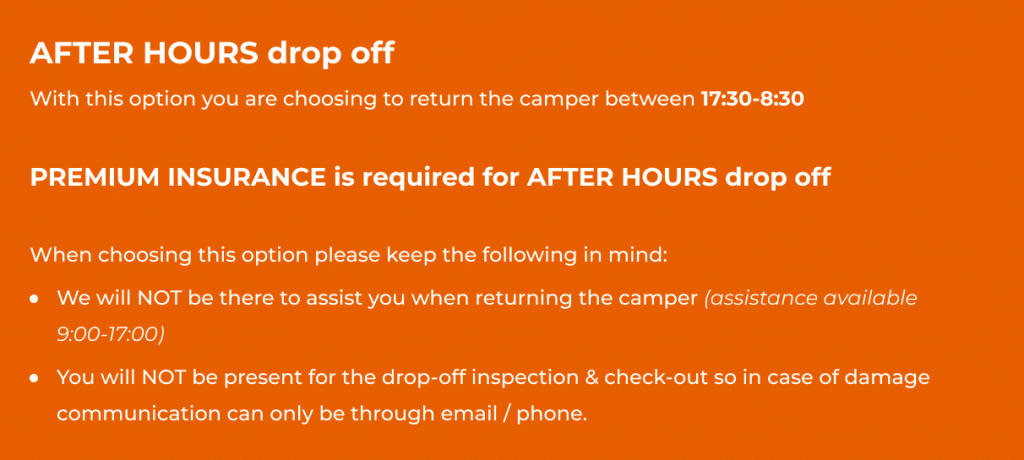 Transport from Cozy Campers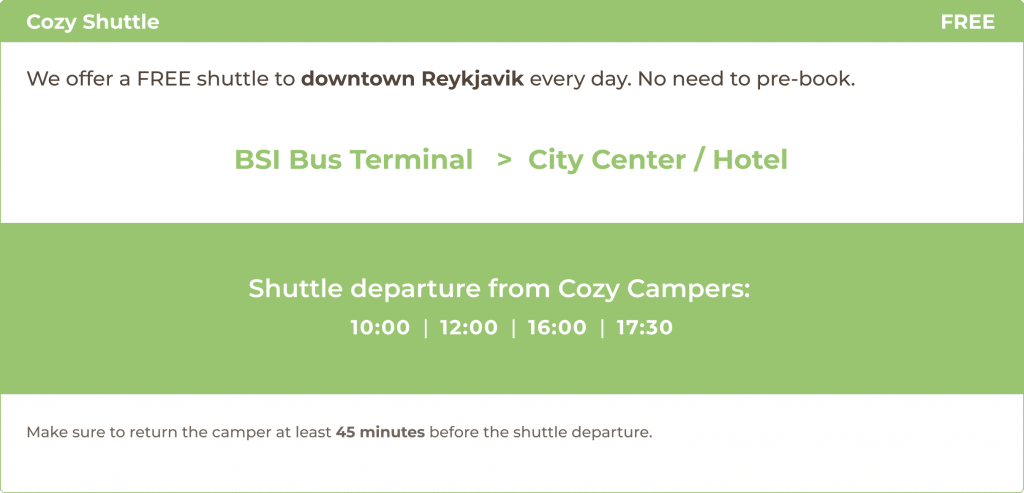 Need to get back to Keflavik?
Here are the four most convenient ways to get back to Keflavik / KEF airport