Visiting an ice cave is on the bucket list of many and Iceland is one of the best places to do so. You can visit natural ice caves, man-made ice caves and even indoor ice caves. In a Cozy Camper, you can go to all of those places.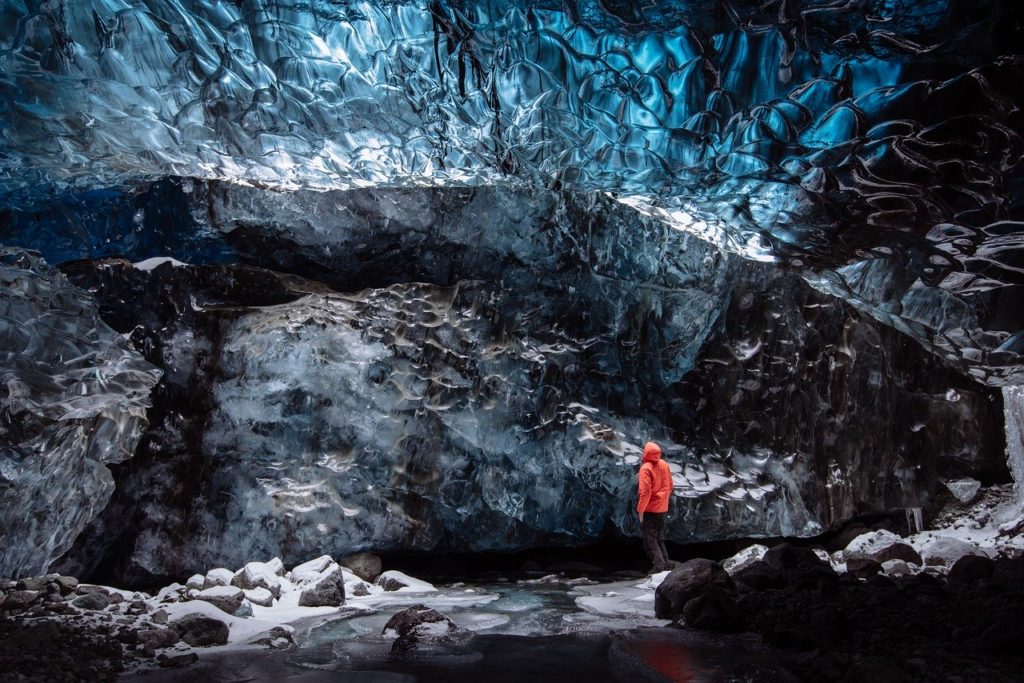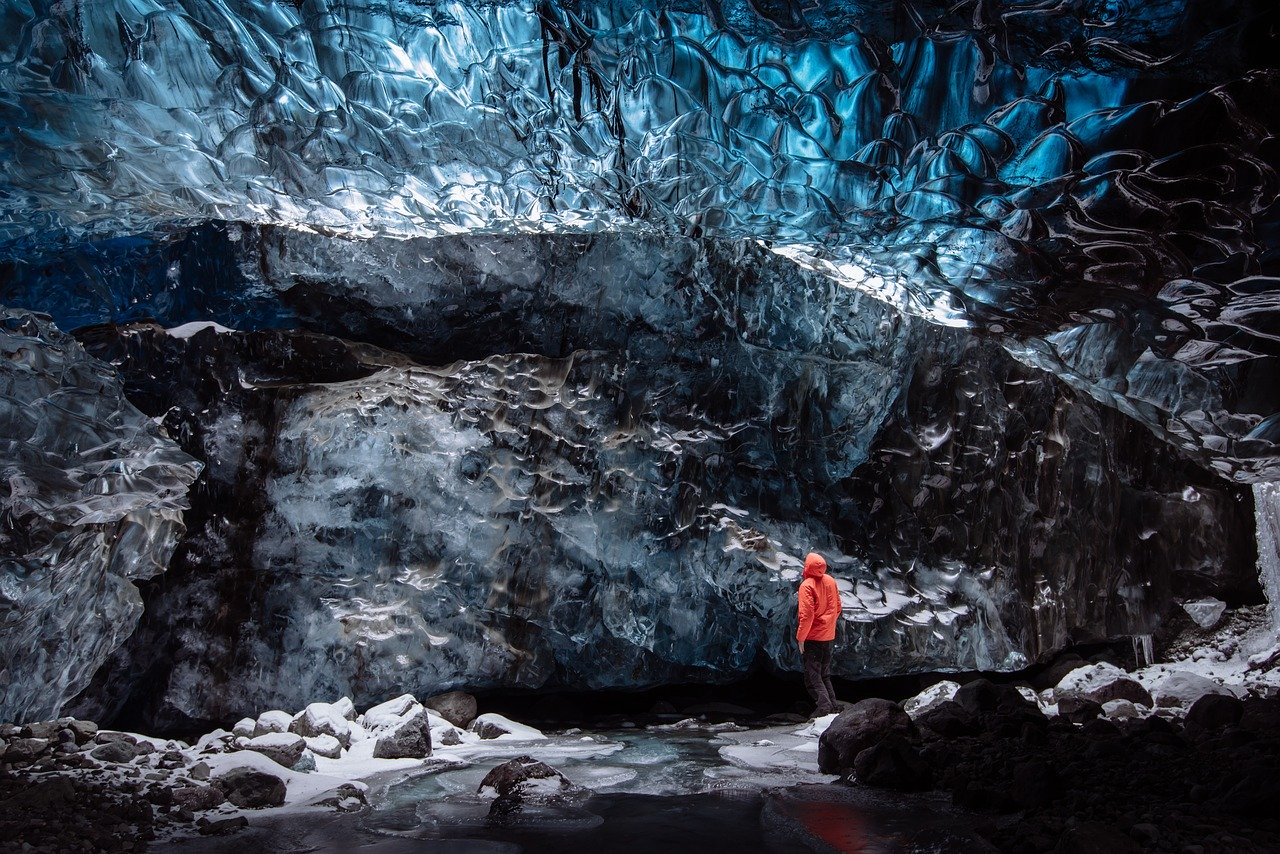 Natural Ice Caves
Natural ice caves in Iceland are generally only accessible during the winter months because they are formed by melting water in the summer. What makes them unique is that you can come year after year, and the look and position of the caves keep changing! The location of the caves might even vary within the winter season.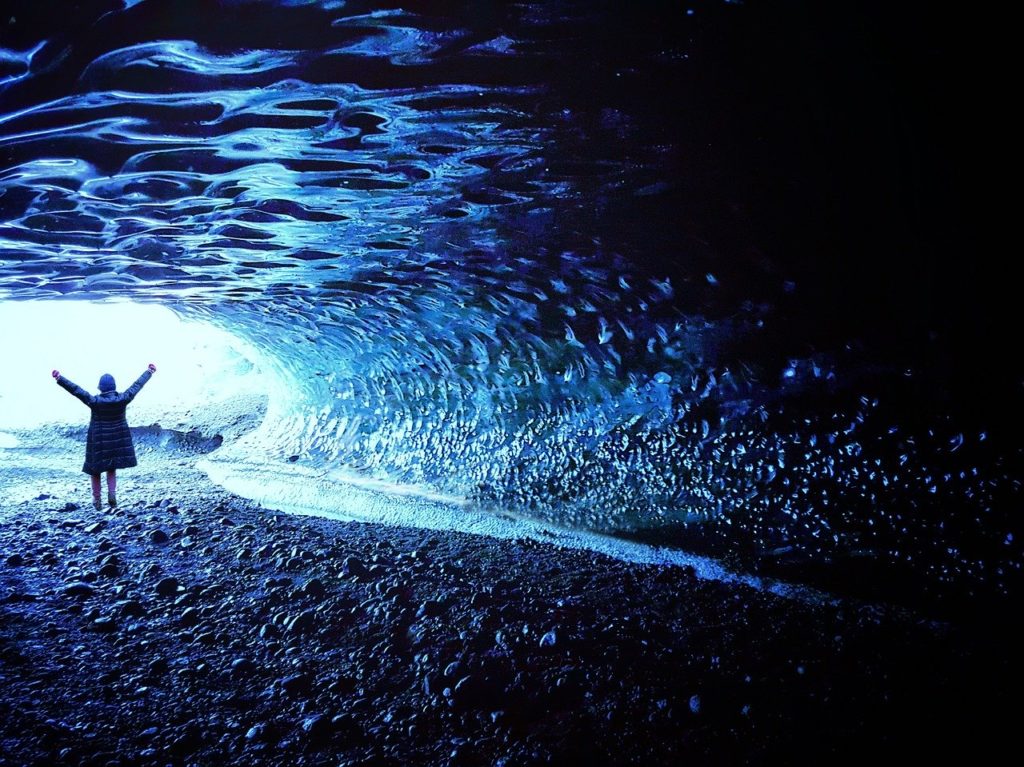 The most famous ice caves to visit are in Europe's biggest glacier, Vatnajökull. It is not possible to access these caves on your own. You will have to book a tour with a tourism company to visit them. Many different companies offer tours, and in all of them, you will be loaned crampons and other safety gear. You will have to bring sturdy shoes and good winter clothes.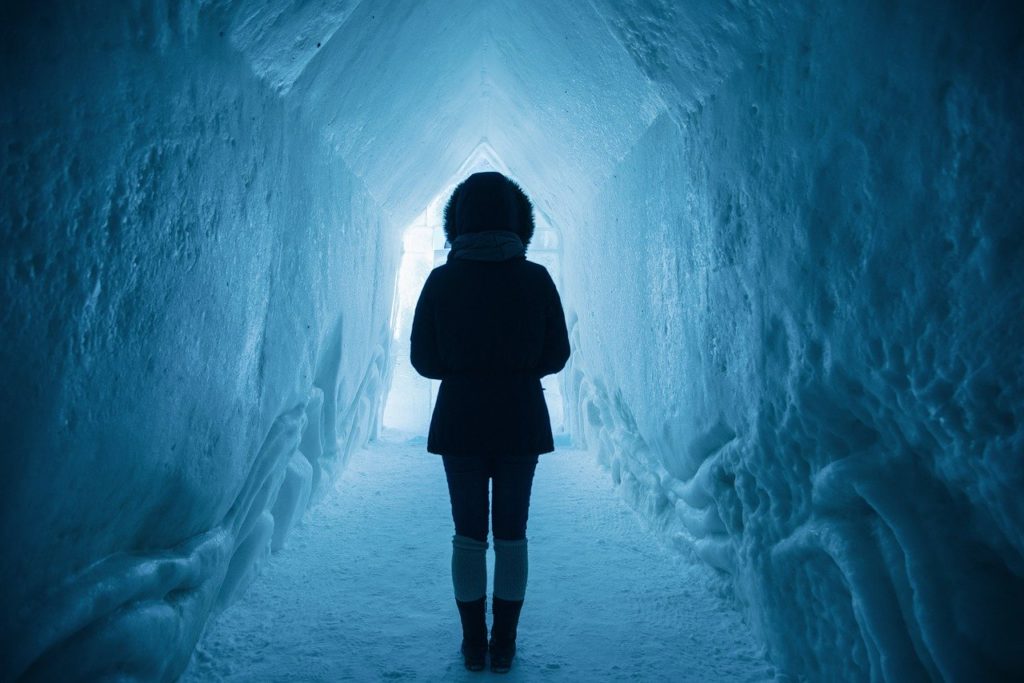 Langjökull Ice Cave
Almost at the top of Europe's second-largest glacier, Langjökull is a man-made ice cave. Despite it being man-made, it is the only one of its kind in the world and is a sight to see. Unlike natural ice caves, which are mostly formed by the ground, this one allows you to literally walk inside a glacier.
You will see blue ice, centuries-old ice, ice ravines and there's even a cave within the cave which gives excellent acoustics! Unlike the natural ice caves, this one is open all year round.
You can either take a tour from Reykjavík or drive up to Húsafell and join them there for a trip in a monster truck up onto the glacier.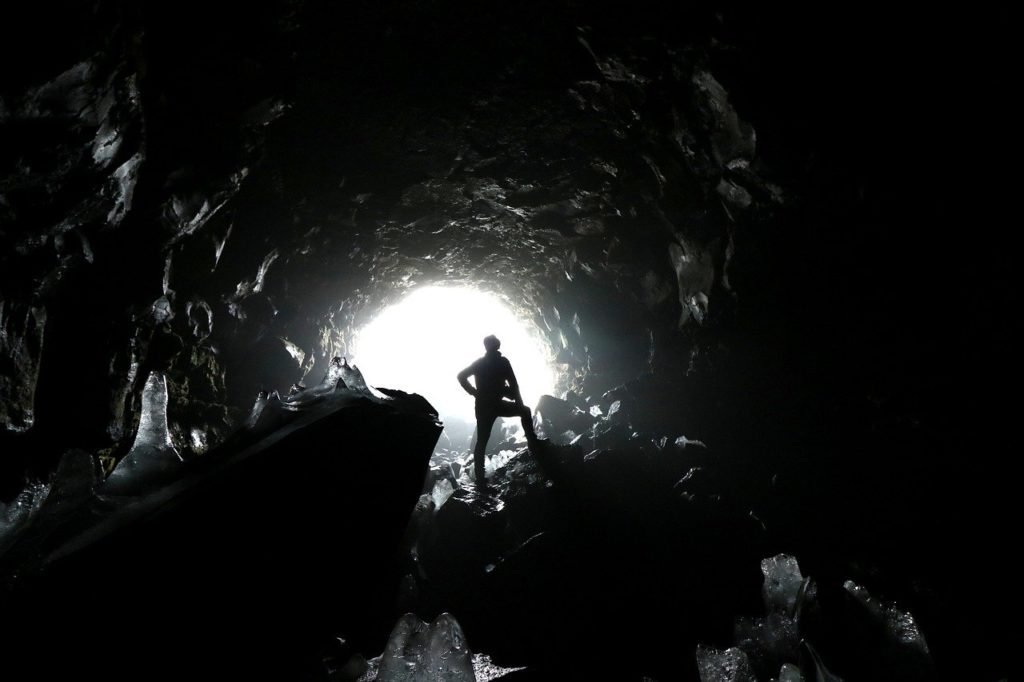 Perlan Ice Cave
If you do not feel like hiking on a glacier, that is quite all right because you can visit a first of its kind man-made ice cave inside Perlan, Reykjavík. The cave is 100m long and made from over 350 tonnes of snow from Iceland's nature.
And there is so much more to see there. Augmented reality, get to know the underworld of Iceland, visit the planetarium, go on the 360° viewing deck to see the capital area of Iceland in all its glory. Then you can end your visit with having a bite to eat in the Perlan restaurant, with its rotating floor.Bonus item: On Reykjavík's shopping street Laugavegur is an ice bar and ice gallery, Magic Ice Reykjavík. It's a great way to top off your ice cave experience in Iceland.
Back to blog
---